Groups say Medicare discounts threatened in opioids bill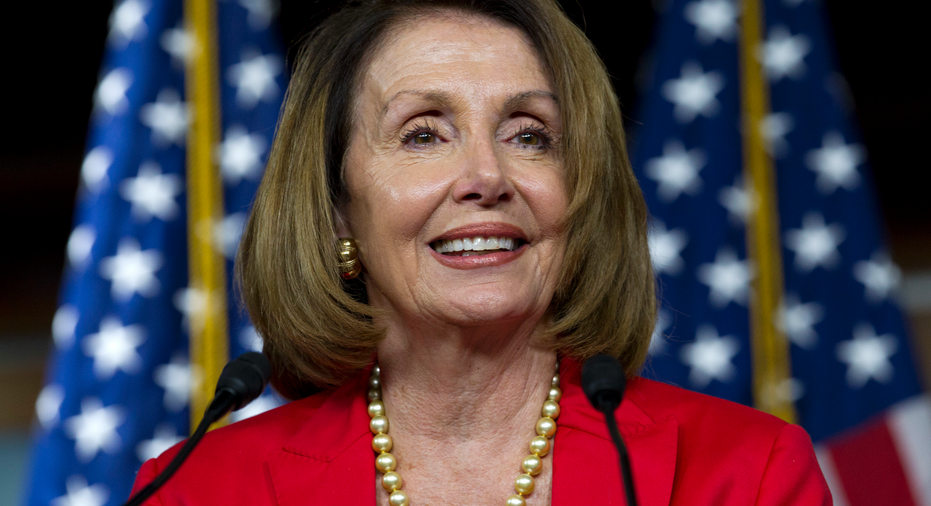 Consumer and health care groups are scrambling to block what they say is a move by the pharmaceutical industry to commandeer must-pass opioids epidemic legislation as a vehicle for rolling back drugmaker discounts to Medicare beneficiaries with high prescription costs.
Republicans said Friday nothing has been decided in behind-the-scenes discussions. But Henry Connelly, a spokesman for House Democratic Leader Nancy Pelosi, called the effort a "Republican attempt to hijack a bipartisan effort on opioids funding to ram through a multibillion-dollar handout to Big Pharma."
The House and Senate are working on major legislation to combat the opioids epidemic by focusing on treatment, recovery, prevention and law enforcement. The latest House version is expected to be unveiled early next week. Because the bill is considered must-pass, lobbyists and lawmakers are trying to attach their priority proposals.
Details of the potential Medicare component were shifting, but basically it would partially roll back a 70 percent discount that Congress recently required drugmakers to provide to seniors in Medicare's "doughnut hole" coverage gap. Backers of the rollback say lawmakers set that percentage too high, relying on an initial savings estimate that was later changed by the Congressional Budget Office.
Such nuances seemed to be getting lost in the building outcry against the deal, joined Friday by AARP.
"AARP strongly opposes ... attempts to cut a backroom deal with Congress and reverse the Medicare Part D doughnut hole improvements enacted earlier this year that put drugmakers on the hook for a higher share of Medicare drug costs," vice president Nancy LeaMond said in a statement. Coalitions including patient advocacy groups, insurers, hospitals, doctors and pharmacies were also pushing back.
It remained unclear if the Medicare rollback would make the final legislation. Polls show that health care is a major issue with voters in the midterm elections, and prescription drug costs consistently rank as the top concern.
President Donald Trump has repeatedly vowed to bring down drug costs. If Republicans enact a bill that can be labeled a cost shift to seniors weeks before an election, they could well be handing Democrats a political gift.
"The focus is on passing an opioids bill that helps address this epidemic and we intend to do that," said Zach Hunter, a spokesman for Republicans on the House Energy and Commerce Committee, which oversees drug policy.
The industry trade group Pharmaceutical Research and Manufacturers of America has criticized the 70 percent discounts mandated by Congress as a giveaway to insurers. The powerful lobbying group was caught off guard when Congress included the discount earlier this year in a massive budget bill. Drugmakers had already been providing a 50-percent price break.
Other prescription drug proposals in the mix as lawmakers continue to work on final legislation are a couple of measures may appeal to Democrats. One is the CREATES Act, which promotes competition from lower-priced generic drugs. Another would tackle a separate glitch in the Medicare prescription drug benefit, which if left unaddressed would raise costs for seniors starting in 2020.
The Medicare doughnut hole coverage gap begins when a patient reaches $3,750 in drug costs.
Also among the groups trying to block the Medicare rollback are Patients for Affordable Drugs and the Campaign for Sustainable Rx Pricing, which includes a broad range of health care industry organizations.