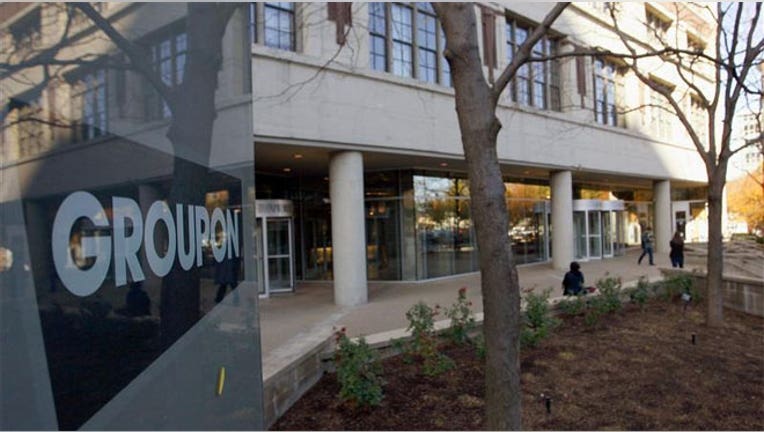 Shares of Groupon (NASDAQ:GRPN) ticked higher Wednesday after Sterne Agee upgraded the daily deals site to "buy" from "neutral".
The brokerage warned, however, that "meaningful risks remain." The upgrade, they say, reflects a longer-term view of Groupon, not the company's upcoming fourth-quarter results.
"The stock will be volatile and we may be a bit early," Sterne Agee analysts said in a report. "However, we believe the risks are well known and largely priced in."
The analysts said they have "greater conviction in the company's ability to evolve beyond its current business" as well as its ability to expand internationally. They are also confident in its position within mobile commerce.
Shares of Chicago-based Groupon climbed more than 6% on Wednesday to $5.60 in recent trade. They are up more than 15% over the last six weeks.
Sterne Agee expects Groupon to be successful in shifting away from email blasts that push deals onto customers via their inboxes. It expects the daily deals site to instead adopt a more direct approach, where customers are finding deals on their own on search engines like Google (NASDAQ:GOOG) or Bing or Groupon's site directly.
While less than 5% of Groupon's revenue currently comes from search engine marketing, an estimated 25% of PC queries on search engines are local, while 50% of mobile searches are local. Sterne Agee said that suggests a "meaningful untapped opportunity."
Meanwhile, Groupon began testing a local e-commerce marketplace a few months ago in Chicago and New York consisting of thousands of active deals. The market, expected to soon expand to other major cities, may also become an important growth driver for the company, Sterne Agee argues.
"Groupon has increased the number of active deals in the U.S. by a factor of 13x in the last 12 months to an estimated 27,000 active deals," the analysts said. "Having this deep inventory will be the key to driving growth in this on-demand marketplace."
At the same time, the analysts said competition is easing a bit, which they believe underscores the  company's scale as a real advantage in a business with low barriers to entry.