Group that advises gov't watchdog is disbanded, members say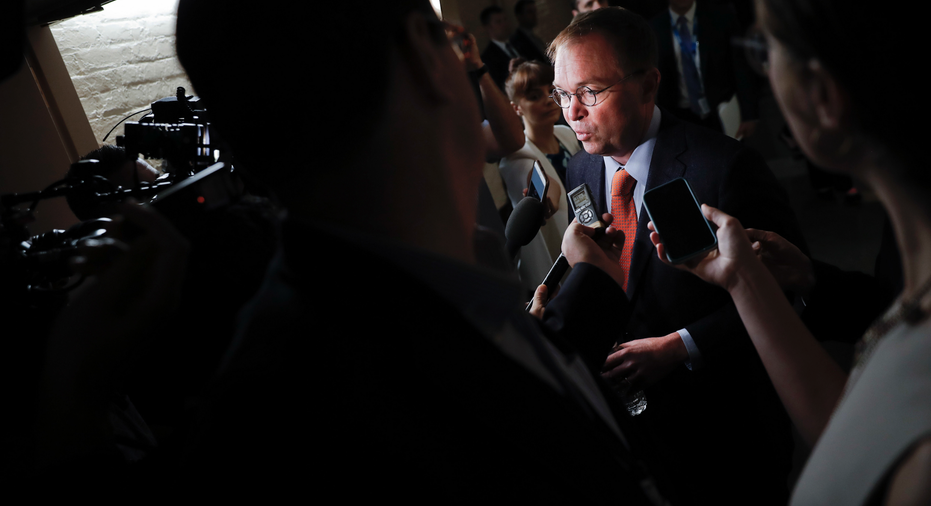 The head of the Consumer Financial Protection Bureau dissolved a group of outside experts that acts as an important sounding board for the watchdog agency on economic and financial issues as well as policy.
Bureau officials told the 25 members of the Consumer Advisory Board on Wednesday that they will be replaced and the board will be reconstituted, according to two of board members who were on a morning conference call. An email to board members on behalf of Acting Director Mick Mulvaney confirmed the actions.
"Everyone on the board has been fired," said Judith Fox, a professor of consumer law at Notre Dame Law School who sat on the board for three years.
The law that created the CFPB mandates that bureau officials meet with the advisory board at least twice a year. But the meetings have repeatedly been cancelled under Mulvaney, who has steered the bureau in a more industry-friendly direction since taking charge late last year.
The advisory board, under the Obama administration, acted as a group of experts bureau officials could talk with about economic issues, trends in the industry or the bureau's proposed regulations. It is basically the only group of outside experts that the CFPB director is required to interact with by law.
The board will be reconstituted in the fall, Fox said. None of the current members of the board will be eligible to apply. Members of two other boards that also provide outside expertise would also be reconstituted as well.
Under Obama appointee Richard Cordray, the board would meet two to three times a year for at least a couple of days. The most Mulvaney ever committed to, according to board members, was a 20-minute phone call. A two-day meeting originally scheduled for Wednesday and Thursday of this week was cancelled.
On the conference call, Mulvaney political appointee Anthony Welcher told board members that the bureau was looking for more diversity among its members and looking for ways to save money. But now-former board members say those arguments are misleading. The board's cost was several hundred thousand dollars, according to bureau officials, compared to the bureau's estimated budget for 2018 of $630.4 million, Several members including Max Levchin, founder and CEO of financial services company Affirm, offered to pay their own travel costs if there were concerns.
Along with consumer groups and academics, the board was made up of representatives from big financial companies like Citigroup, Mastercard, and Pennsylvania-based bank PNC.
"Without this direct line to all stakeholders, CFPB's job becomes much harder, perhaps nearly impossible," said Levchin, who had been on the board since 2015.
___
Ken Sweet covers banks and the Consumer Financial Protection Bureau for The Associated Press. Follow him on Twitter at @kensweet.