Greek Worries Weigh on European Shares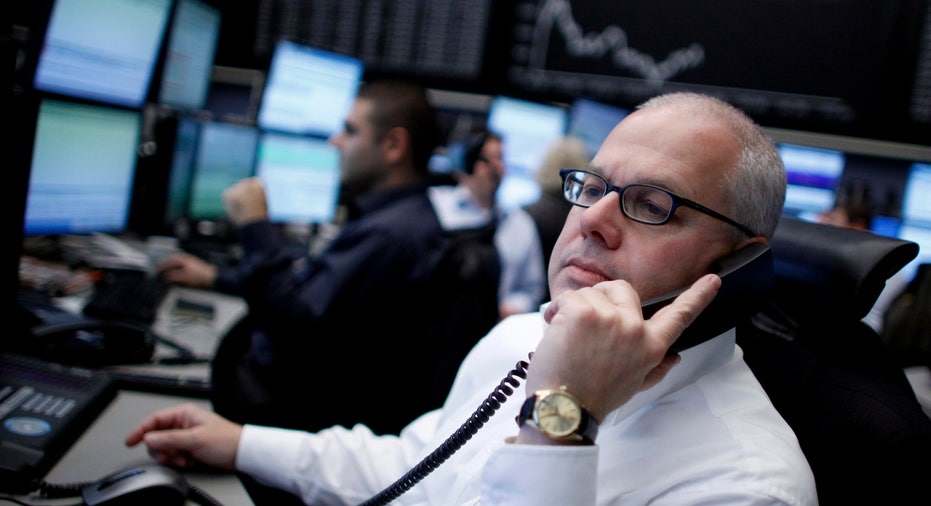 European stocks fell for a fifth straight session on Tuesday, with investors rattled by uncertainty over Greece and pessimistic outlook comments from giants E.ON and Vodafone.
Greece's international lenders gave the country more time to fix its budget but they wrangled on longer-term targets and they did not disburse the aid the country hoped to use to refinance 5 billion euros of its debt pile by Friday.
"Has there been solution overnight? No, that's the problem," Justin Haque, a broker at Hobart Capital Markets, said. "Where's the 5 billion (euros)? They need it on the 16th."
He added nerves over Greece's refinancing needs were likely to push the euro zone Euro STOXX 50 index down 0.6 percent to 2,459.39 at 0920 GMT to the 2,450-2,445 area, which has supported the index since late September.
Germany's No.1 utility E.ON was the top faller on the index, shedding 9 percent in volume three-times its daily average, after it warned of weakening power demand in crisis-struck Europe and cut its outlook for next year.
The economic impact of the European crisis was also visible in Vodafone's quarterly results as the UK-listed telecoms giant wrote down the value of its business in Spain and Italy and lowered its full-year outlook, sending its shares down 3.9 percent.
It was the biggest drag on the pan-European FTSEurofirst 300 index, which was down 0.5 percent at 1,089.47 points.
Traders said investors were still prepared to buy into dips in share prices, as evidenced by the strong support for the Euro STOXX 50 at 2,450 points, betting monetary stimulus from central banks across the globe and a pledge by the European Central Bank to help struggling countries would help put a floor under the markets.
Among investors looking for bargains was Ed Woolfitt, head of trading at Galvan, who had started buying selected UK blue chips on Friday, when the FTSE 100 bounced off a two-month low.
"It's hard to go in with fresh shorts here from a trader's point of view as we took the meat of our short profits last week," Woolfitt said.
"It's not looking too bad with this morning's market, but after last weeks short, sharp correction I was expecting more of a bounce back once the markets had started to settle."
He had taken long positions in fashion brand Burberry and Intercontinental Hotels, which had been coming off many month lows hit earlier in November, and was planning to add to his position in the hotel operator on Tuesday.