Greece's Tsipras eyes market return after bailout talks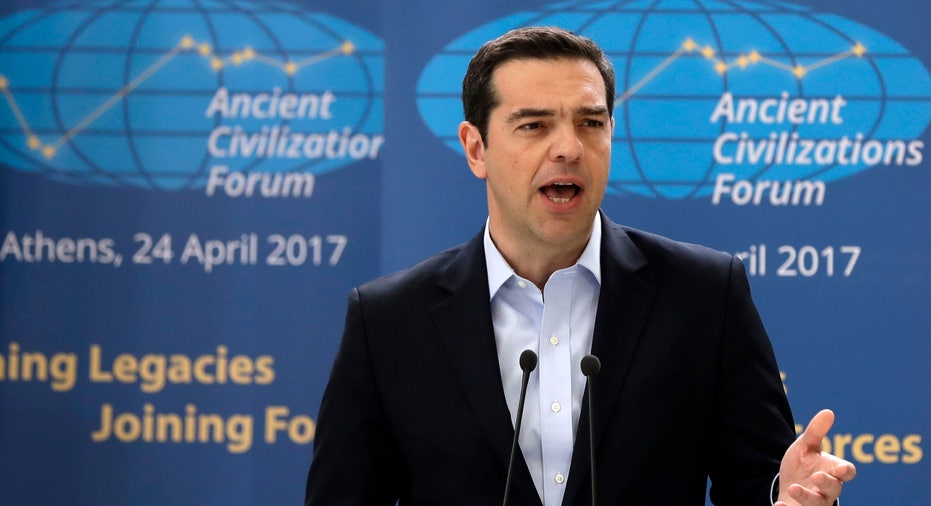 Greek Prime Minister Alexis Tsipras says his government is aiming to return to international bond markets this year after the current round of bailout negotiations is concluded.
Tsipras said in a television interview late Tuesday that his government hopes to use the market return as a way to establish a "credible presence" in markets before the current bailout program expires next year.
Since first seeking an international bailout in 2010, Greece has only returned to the market once, in 2014 under the previous, conservative government.
Bailout inspectors from the International Monetary Fund and European Union institutions returned to Athens this week to try to hammer out an agreement in late May for the payout of future loan installments.
"The aim is for the (bailout) review to end and to immediately go to the markets," Tsipras told private Antenna television.
"The aim is to make this not an opportunistic action, but a sustainable one ... that will give us the ability to end the (international) monitoring when this (bailout) program ends."
Tsipras' left-wing government is hoping to avoid a fourth bailout that would impose even harsher austerity on recession-battered Greeks. But he has promised lenders additional pension cuts, higher taxes and high primary budget surpluses — the balance before debt repayment — in return for a promise of additional bailout debt relief.
The national debt currently stands at a whopping 179 percent of gross domestic product.
The European Commission said Monday that Greece recorded a primary budget surplus of 4.2 of annual output in 2016.