Greece planning return to bond markets with or without ECB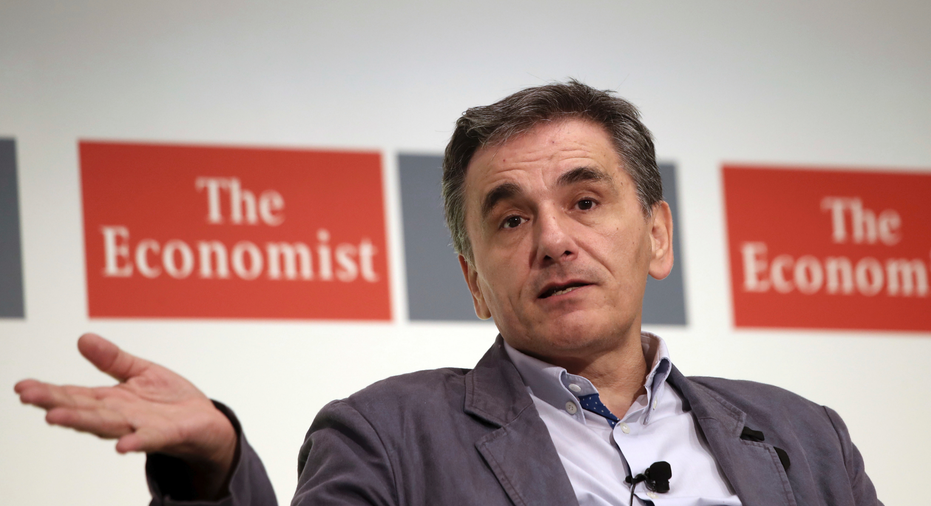 Greece will return to financing itself on international bond markets with or without the support of the European Central Bank's bond-buying program, the country's finance minister said Thursday.
Greece has been excluded from the program, which has helped keep a lid on the borrowing rates of the other 18 countries that use the euro currency, partly because the ECB wants more information about potential debt relief measures for the country.
While qualifying for the bond-buying program would be "very useful" for Greece, the effect would be largely "symbolic," Finance Minister Euclid Tsakalotos said.
"It is important, but mostly in symbolic terms," Tsakalotos said at a financial conference near Athens. "What we need to do is ensure that the investment community knows there will be a program of access to the markets."
Tsakalotos said the government is mindful of not tapping bond markets for financing "too early" and that investors know it's not going to be a one-off.
"But when we do go, we want to ensure that the markets know that it's part of a strategy of going two, three, four times so they understand not the details but the process," he said.
Greece has been eyeing a return to international bond markets for the second time since the country lost access in 2010 and had to seek successive bailouts from other eurozone countries and the International Monetary Fund.
Speaking at the conference later Thursday, Prime Minister Alexis Tsipras voiced optimism that Greece would be able to tap bond markets "long before" the bailout ends in August 2018.
Tsipras also ruled out recourse to new rescue loans after that, which the country would be forced to do if it fails to attract private sector creditors.
Interest rates on Greek bonds have fallen sharply since rescue lenders promised this month to restart paying loan installments, following a major new round of reforms and austerity measures in the recession-weary country.
Klaus Regling, head of the eurozone financial rescue fund, also said Greece was poised to return to the bond market, but blamed delays on an "unfortunate reversal of the reform process" in the early stages of the left-wing government.
"The Greek people ... have suffered many years of salary and pension cuts. This was a painful experience and initially negative for growth. But the adaptation was unavoidable, and a consequence of past policy mistakes," Regling said.
Tsipras insisted that his government was determined to speedily push through its remaining bailout commitments "without delays or pointless tergiversation."
Meanwhile, Greek municipal garbage collectors decided Thursday to return to work after nearly two weeks of protests that left mounds of uncollected refuse in the streets amid a heatwave.
The workers' union, which wants employees on fixed-time contracts to be granted full-time jobs, said trash collection trucks would hit the streets after midnight.
Greek authorities had warned that the strike was endangering public health and causing problems during the country's main tourist season.
Earlier Thursday, about 1,000 garbage collectors marched peacefully through central Athens.
__
Follow Gatopoulos at http://www.twitter.com/dgatopoulos