Greece buoyed by bailout talks but growth numbers disappoint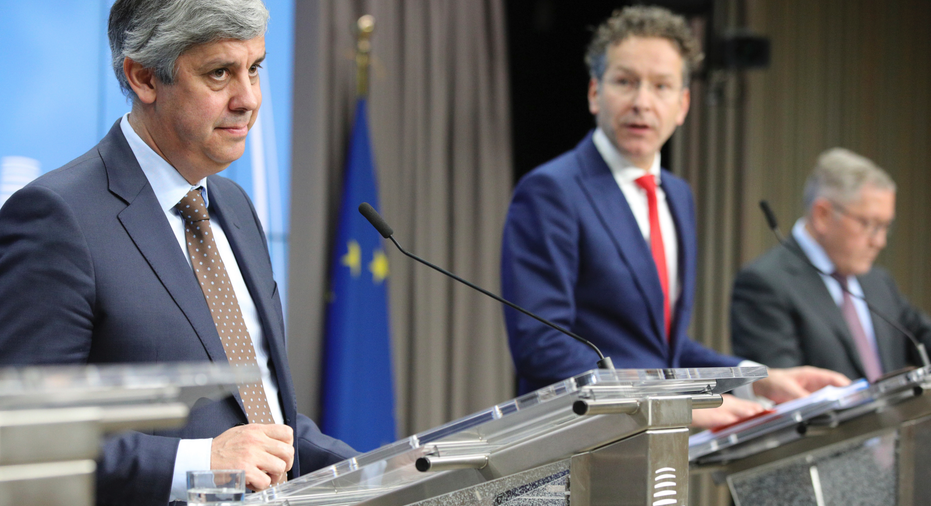 Eurozone finance ministers on Monday backed a plan for Greece to secure upcoming bailout loans, with the end of the country's massive rescue program now just eight months away.
Bailout negotiators reached the provisional agreement in Athens on Saturday, and officials in Brussels said finance ministers from countries using the euro planned to finalize the deal in late January.
"This is very good news. It's been hard work and it shows a commitment from all sides," said Jeroen Dijsselbloem, the outgoing head of the eurozone finance meetings.
He said there was no discussion Monday on the size and payout schedule of the next disbursements.
Greece has relied on bailout loans since 2010 and is set to exit its latest rescue program in August.
Under the agreement reached Saturday, the government committed to expand the privatization of a state power company and help speed up efforts to clear a huge backlog of banks' soured loans — measures that are both politically unpopular.
Athens has already agreed to continue austerity measures for at least another two years, hoping that public hardship will be eased by a return to growth.
The country's economy grew by an annual rate of 1.3 percent in the previous quarter, an independent national statistics agency reported Monday, short of the ambitious expectations of the government and European Union.
Without a revision, the July-September preliminary growth figure suggests that Greece could miss its target of annual growth of 1.6 percent.
The end of bailout programs means Greece will need to return to regular market financing next year. In preparation, Greece launched a bond exchange with private holders last month. Ratings agency Fitch described the process "as another step toward the resumption of regular bond issuance."
On Monday, the government defended its growth target, arguing that all major sectors of the economy were now improving.
"The goal of 1.6 percent is attainable," Dimitri B. Papadimitriou, a minister of economy and development, told a business conference in Athens.
"The Greek economy is back on a path of recovery, powered by fiscal adjustment, reforms agreed with our partners, and the gradual but substantive return of trust of our creditors, the markets, and investors."
___
Gatopoulos reported from Athens, Greece.
___
Follow Gatopoulos at http://www.twitter.com/dgatopoulos and Casert at http://www.twitter.com/rcasert