Great Wall who? The Chinese car maker that wants to buy Jeep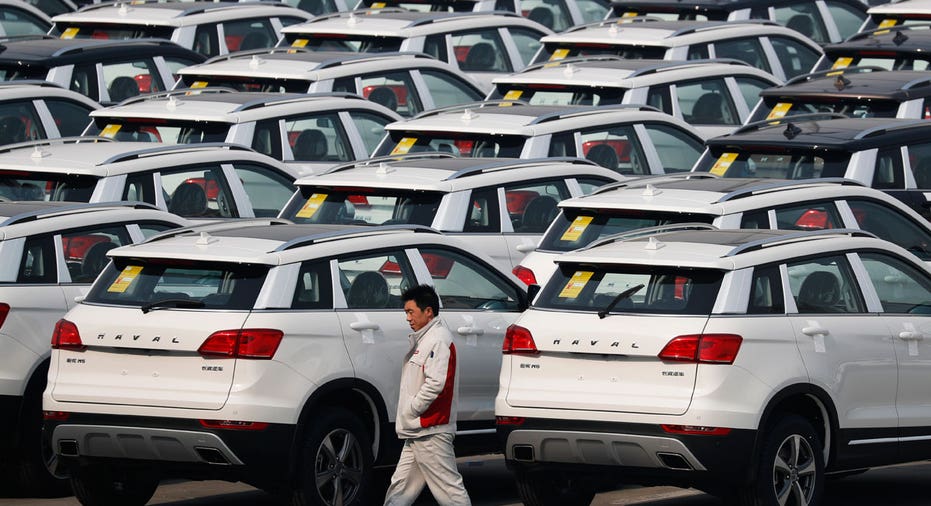 In China, private auto makers have struggled to escape the shadow of their much bigger state-run rivals, which have formed lucrative joint ventures with foreign firms and enjoy easier access to credit.
Great Wall Motors Co. is one of the exceptions--thanks in large part to a big bet on the sport-utility vehicle. Now, it says it wants to go after one of the segment's best-known makers: Fiat Chrysler Automobiles NV's (NYSE:FCAU) Jeep unit.
Great Wall, a Shanghai- and Hong Kong-listed company that dates back to 1984, is worth roughly $16 billion in market value. That is less than half that of Fiat Chrysler's $38 billion capitalization, making a serious play for Jeep--Fiat Chrysler's largest and most-lucrative business by far--a big bite.
Still, financing an overseas acquisition might not be much of a hurdle if Beijing backs such a move, analysts say. China has reined in global deal making by many of its biggest companies, but it continues to profess strategic interest in enlarging its footprint in the global auto industry.
At first, Great Wall mostly built small pickups. By the late 1990s, it was China's biggest domestic producer of those vehicles. Earlier this decade, however, Great Wall was quick to divine that China, until then mostly a sedan market, was poised to follow the U.S.--where growth and profitability have long been dominated by the SUV.
In 2013, it launched a stand-alone SUV brand, Haval. It quickly soaked up much of the early demand for such models, offering a much more affordable option that the imports available in China at the time. The Haval also won respect among consumers, one of just a few homegrown brands that have done so.
Last year, Great Wall sold 1.07 million vehicles, up 26% compared with a year earlier, making it one of China's top-selling auto makers. The company this year launched a new premium SUV brand, Wey, taking more direct aim at a market segment still dominated by foreign marques.
That success helped make company founder Wei Jianjun one of China's richest men. He has a personal fortune of around $5.8 billion, according to the Hurun Report, which tracks the wealth of China's richest individuals.
Auto analysts estimate Great Wall has consistently been one of China's most profitable auto makers, though it has hit headwinds recently. Great Wall's first-half profit fell 49% to $373 million, a decline analysts attributed to heavy discounting during a slow start to the year for China's auto market.
Great Wall is still far behind state-run giants like SAIC Motor Co. SAIC has partnerships with Volkswagen AG and General Motors Co., and pumped out 6.5 million cars last year.
It was also just eclipsed by another privately owned rival, Geely Automobile Holding Ltd. Geely, which bought Swedish brand Volvo in 2010, sold 766,000 cars last year, but beat out Great Wall in sales volumes in the first half of the year.
Geely has won credit for pumping investment into Volvo and turning that brand around. Great Wall, meanwhile, has had less overseas success.
Great Wall sold under 16,000 vehicles abroad last year, according to the company's annual report, almost all of them in the developing world, despite marketing its vehicles in developed markets like the U.K. and Australia.