Grassley threatens Trump EPA nominees over biofuels mandate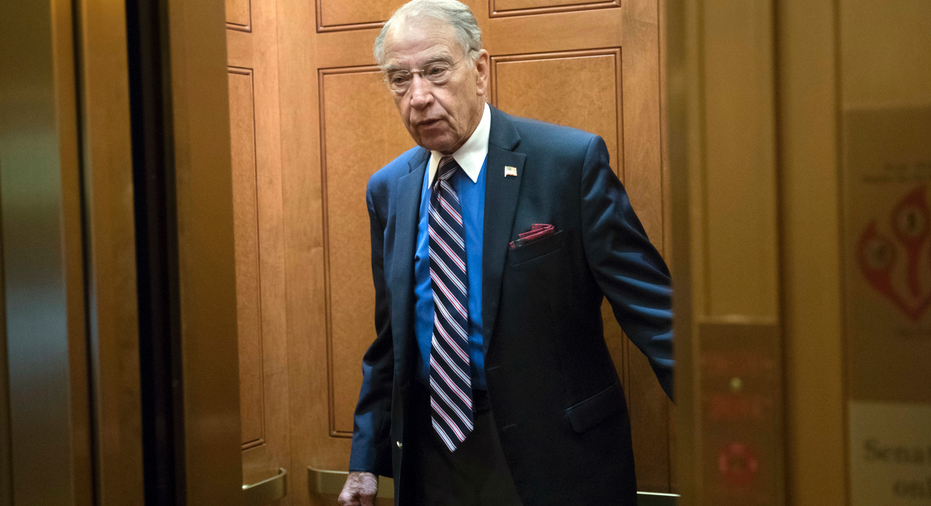 A Republican senator said Tuesday he may seek to block President Donald Trump's nominees for key posts at the Environmental Protection Agency unless the administration backs off a proposed reduction in the volume of biofuels blended into gasoline and diesel.
Sen. Chuck Grassley of Iowa said he plans to speak with EPA Administrator Scott Pruitt about the Renewable Fuel Standard. Pruitt has proposed targets for 2017 and 2018 set slightly below current levels following a push by oil companies to ease mandates for using ethanol from corn and soybeans.
Grassley said EPA's proposed rollback would result in job losses in his home state. Pruitt's position is in contrast to the staunch support for the biofuel industry Trump pledged as a presidential candidate last year.
"I've made it clear that EPA's latest proposal under the RFS would break the president's and Administrator Pruitt's commitment on this issue," Grassley said Tuesday in a phone call with reporters from his home state. "It would hurt rural America and also hurt Iowa."
Asked what leverage he had to get Pruitt to do what he wanted, the veteran senator immediately replied: "Hold up EPA nominees. I think there's plenty of senators would do that."
In a letter to Pruitt sent Monday, a bipartisan group of 33 senators urged him to change his position and support increases for biomass-based diesel and other biofuels.
EPA did not respond Tuesday to a message seeking comment.
A meeting of the Senate Committee on Environment and Public Works is set for Wednesday to consider Trump's nominations of four people he's tapped to serve as assistant administrators at EPA.
Democrats have already said they will oppose Trump's nominees, meaning the defection of only one Republican on the committee could potentially sink them. Of the committee's 11 Republicans, three — Sen. Joni Ernst of Iowa, Sen. Deb Fischer of Nebraska and Jerry Moran of Kansas — signed the letter to Pruitt.
Ernst said she also met with Pruitt on Tuesday, saying that representatives of biofuel-producing states will never stop fighting for the requirement.
"Administrator Pruitt again claimed today that he will not do anything to undermine the program," Ernst said, according to a statement. "However, we have heard this before. We now need to see it."
___
Pitt reported from Des Moines, Iowa.
___
Follow Biesecker at http://twitter.com/mbieseck