Gramercy Property Trust Keeps Moving Forward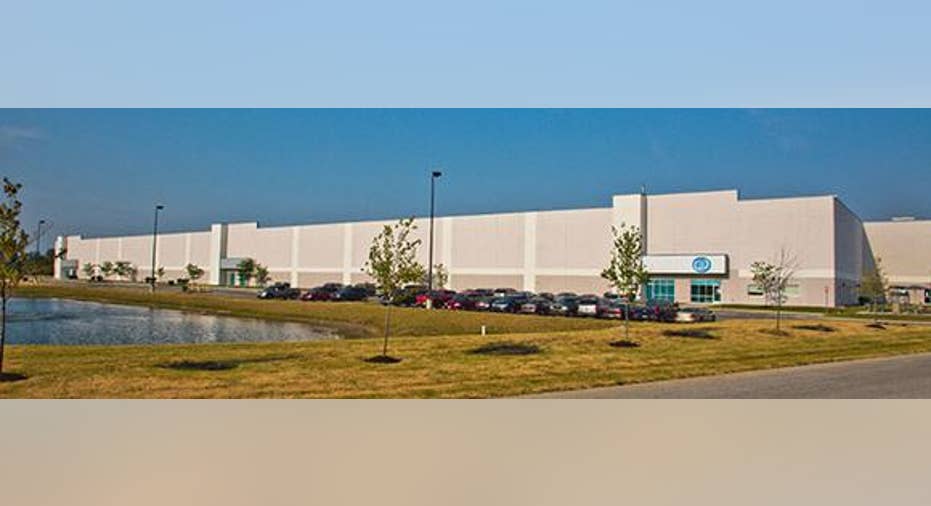 Image: Gramercy Property Trust.
Real estate investment trust Gramercy Property Trust has gone through some major changes lately, having completed its merger with Chambers Street Properties last December. That has required Gramercy to take some important steps to realign its real-estate portfolio and find out where best to seek out new profit opportunities.
Coming into Wednesday's first-quarter financial report, investors in Gramercy Property Trust wanted to see ongoing progress of those restructuring efforts, and Gramercy's results reflected a big move forward that investors could celebrate. Let's take a closer look at how Gramercy Property Trust expects to make even more progress in the future.
Gramercy Property Trust moves aheadGramercy's first-quarter results weren't entirely consistent with what investors had hoped to see, but they still were indicative of the impact that the Chamber Street merger has had. Revenue climbed by more than 150%, to $120.5 million, but that was significantly less than the $133 million consensus forecast among those following the stock.
GAAP earnings were negative, but adjusted funds from operations more than quadrupled, to $72.7 million. That worked out to adjusted FFO of $0.17 per share, which was up more than half from year-ago levels despite the huge increase in outstanding common shares and units outstanding.
Gramercy took several steps toward making changes to its portfolio. On the disposition front, Gramercy sold off four multi-tenant office portfolios in Florida, Ohio, New Jersey, and Virginia. Those properties encompassed 2.48 million square feet, and the sales generated proceeds of $646.3 million, which worked out to a strong average capitalization rate of 5.7%. That low rate is good news for a selling institution because it translates to a higher sales price compared to the income that the property is generating.
Meanwhile, Gramercy also made moves with acquisitions, albeit on a less-dramatic scale. The REIT purchased three properties in two separate transactions, paying a total of almost $53 million. That works out to a capitalization rate of 7.6% on an initial basis, and 9.3% on an annualized basis, and here, higher cap rates are more favorable for Gramercy as the buyer. Moreover, after the end of the quarter, Gramercy said that it had spent another $115 million for a 12-building industrial portfolio of properties.
One thing investors need to understand about Gramercy is its relationship with Gramercy Property Europe, a property fund focusing on European real estate. Since late 2014, Gramercy has contributed more than 25 million euros to Gramercy Europe, including 2.2 million euros during the first quarter.
After the quarter ended, Gramercy agreed to sell an 80% interest in a European real-estate joint venture to Gramercy Europe, which will take full control of the venture by buying out Gramercy's other partner. The buildings add up to 5.4 million square feet and are entirely leased to single commercial tenants. Even before the move, Gramercy Europe had acquired 15 properties for about 275 million euros, but the new properties will more than double the portfolio's square footage.
Gramercy's asset-management business was slightly stronger during the quarter. Fee revenues rose about 6%, to $5 million, with incentive fees being partially offset by declining property-management fees due to divestitures from its managed portfolio of properties.
Can Gramercy keep growing?Gramercy has put itself in as strong a position as any to keep executing on its overall strategy. The company said that it has almost $940 million in available liquidity, which is up by nearly $260 million compared to its balance at the end of the prior quarter. In addition to freeing up $175 million from its revolving credit facility, Gramercy has also improved the health of its balance sheet, cutting $330 million in mortgage debt just during the first quarter alone.
Gramercy's dividend also remains attractive. With quarterly payments of $0.11 per share, Gramercy yields more than 5% at current market prices. That's important for REIT investors, who value the income distributions that come from real-estate investments.
Gramercy's shareholders reacted favorably to the news, sending the stock up 2.5% at midday following the announcement. As long as commercial real estate stays healthy -- and it looks like it will -- then Gramercy has the potential to rebound further during the rest of the year, and thereafter.
The article Gramercy Property Trust Keeps Moving Forward originally appeared on Fool.com.
Dan Caplinger has no position in any stocks mentioned. The Motley Fool owns shares of and recommends Gramercy Property Trust. Try any of our Foolish newsletter services free for 30 days. We Fools may not all hold the same opinions, but we all believe that considering a diverse range of insights makes us better investors. The Motley Fool has a disclosure policy.
Copyright 1995 - 2016 The Motley Fool, LLC. All rights reserved. The Motley Fool has a disclosure policy.