Governor: Full service back after weekend train derailment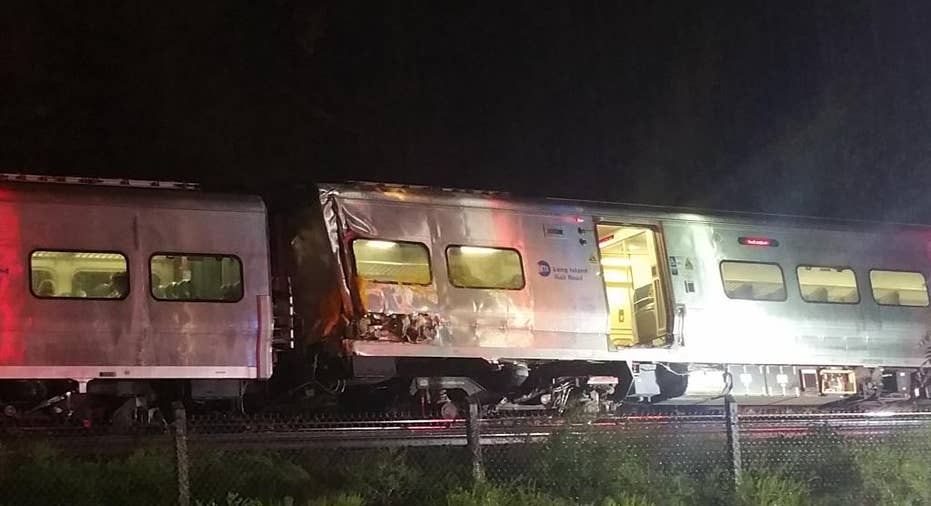 Full rush-hour service has been restored for the Monday evening commute on the Long Island Rail Road following a weekend derailment.
Gov. Andrew Cuomo made the announcement Monday afternoon.
The Long Island Rail Road is running a regular weekday schedule for the evening on the affected Port Jefferson, Ronkonkoma and Oyster Bay branches.
State officials say a 12-car commuter train and a work train performing track maintenance "side-swiped" each other Saturday night, causing the commuter train to derail east of New York City.
Thirty-three people were injured, four of them seriously.
The National Transportation Safety Board continues to investigate.
Cuomo says crews used a crane to re-rail the derailed train and then moved from the site. They also repaired damaged tracks and conducted the necessary inspections before restoring service.