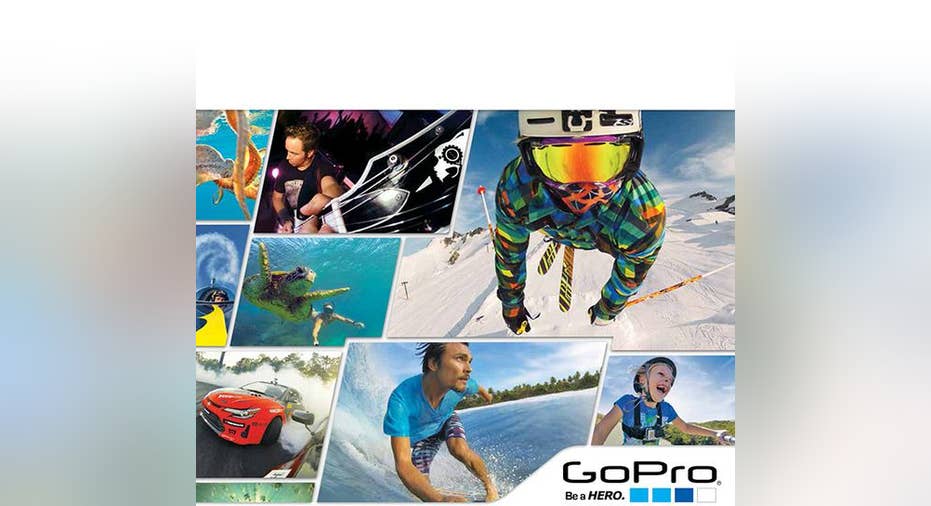 Image source: GoPro.
A rough year is only getting harder forGoPro shareholders. Morgan Stanley is downgrading the stock this morning from a neutral "equal-weight" to a bearish "underweight" rating. More ominously, it is slashing its price target from $23 all the way down to $12.
That's a cruel target for a stock that traded as high as $98.47 just 14 months ago. It's also a pretty scary prognostication since the stock closed at $19.15, suggesting that the stock has another 37% decline in the near future.
This is the latest step down for Morgan Stanley. It sliced its price target from $62 to $35 in early October, trimming that $35 goal down to $23 later that month. You don't see too many Wall Street pros slicing their forecasts by more than 80% in a little more than two months, but that's just an indication of how badly GoPro has fallen out of favor in this fickle climate.
GoPro clearly has a credibility problem. It was a market darling when it went public at $24 two summers ago. Within months, the stock had more than quadrupled.
Everything seemed right at the time. Sales of its high-end HERO cameras were flying off the shelves, and bulls weren't dismissing it as a one-trick pony. Many vocal advocates played up GoPro's potential as a play on drones, and the company itself discussed its ambitious plan to evolve into a digital platform for extreme sports enthusiasts to share clips.
GoPro's success even lit a fire under key supplierAmbarella , the sole provider of the video processing chips that fuel GoPro's high-def visuals. However, the company that owned the 2014 holiday shopping game was showing growing pains heading into this year's gift-buying season.
Hoverboards and smartwatches are the HERO-priced items that are selling briskly these days, and even the chatter of a new Apple Watch rolling out early next year that would make the current model obsolete and some retailers pulling hoverboards on fire safety concerns don't seem to be wooing shoppers back to GoPro's once fast-selling gadgetry.
Ambarella warned back in September that its wearable-camera segment was stalling ahead of the holiday shopping season, something that GoPro confirmed several weeks later. Ambarella painted an even gloomier portraitof GoPro's near-term prospects when it reported uninspiring guidance two weeks ago.
Morgan Stanley is concerned about the possibility of inventory building up, something that could lead to margin-gnawing price cuts in the near term and pricing power worries for the long haul.
Morgan Stanley isn't the only Wall Street pro whittling down its prospects. Citi rained on GoPro's parade by slashing its price target from $75 to $22 on Friday. That's a pretty extreme revision, but at least that new mark was above where the stock was trading late last week. That's not the case a trading day later with Wall Street's new move. Like a Justin Bieber concert, Morgan Stanley sees GoPro's future in the pre-teens.
The stock may already seem cheap now, but that's only the case if GoPro's fundamentals begin to stabilize here. GoPro's cameras know how to stabilize rocky footage, but now the real test is if GoPro itself can do the same thing.
The article GoPro's Next Stop: $12? originally appeared on Fool.com.
Rick Munarriz owns shares of Ambarella. The Motley Fool owns shares of and recommends Ambarella and GoPro. Try any of our Foolish newsletter services free for 30 days. We Fools may not all hold the same opinions, but we all believe that considering a diverse range of insights makes us better investors. The Motley Fool has a disclosure policy.
Copyright 1995 - 2015 The Motley Fool, LLC. All rights reserved. The Motley Fool has a disclosure policy.