GoPro Inc. Should Worry About These New Cameras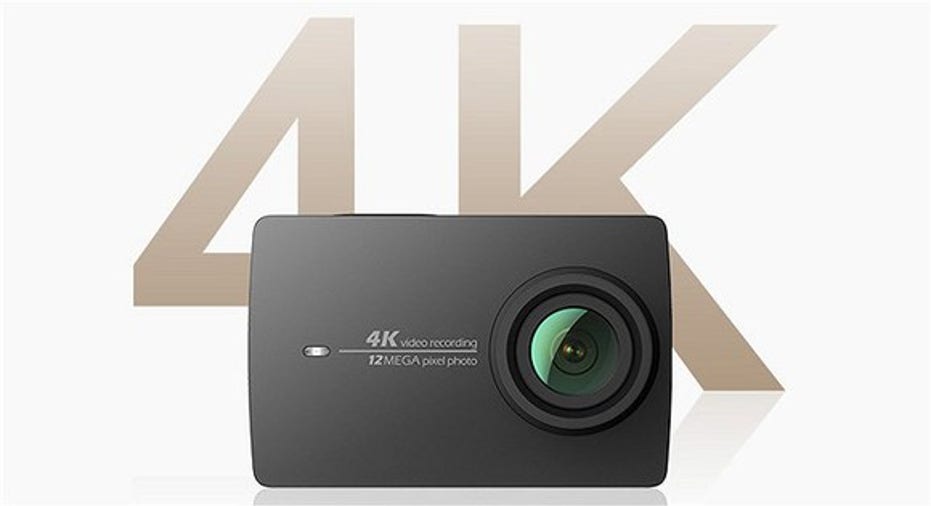 There aren't many reasons to love GoPro these days. The company posted a 49.5% annual decline in sales last quarter, its bottom line has stayed in the red for the past two quarters, and it unexpectedly delayed its Karma drone to the holidays. Its new Hero 5 cameras aren't expected to arrive until the final quarter as well.
Image source: GoPro.
Over the past year, GoPro wasted money repricing the maligned Hero 4 Session and repurchasing its own stock at high prices. After expanding its product line to six devices last year to reach more mainstream users, it abruptly reversed course and discontinued three low to mid-range devices in April -- a move which might reduce its sell-through numbers by a third.
But the biggest problem with GoPro is how complacent it's become against rival action camera makers. GoPro competitors simply produced "knockoffs" in the past, but several devices now offer more advanced features than any of GoPro's devices. Let's take a look at two of these cameras, and how they could steal customers away from GoPro.
LG's LTE Action Camera
South Korean tech giant LG recently unveiled the LTE Action Camera, a waterproof camera with built-in LTE connectivity. That feature enables users to live stream content to YouTube Live without a tethered smartphone -- which competing cameras like GoPros require. This could make it a more compelling choice for GoPro's core market of surfers, skateboarders, skydivers, and other outdoor enthusiasts.
Image source: LG.
Like GoPro's Hero 4 Black, LG's device can record 4K video at 30fps. However, LG's camera has a 1,400mAh battery, which is bigger than the Hero 4 Black's 1,160 mAh one. LG's camera also weighs less than a Hero 4 Black enclosed in a housing. LG hasn't announced the official price yet, but it could be an appealing alternative to the Black if it's competitively priced.
LG isn't the first company to launch an LTE action camera. Other companies like 4GEE and BenQ recently released similar devices. Those devices notably used Qualcomm's mobile-based SoCs instead of Ambarella's , which GoPro uses. It's unclear if LG's camera also uses a Qualcomm chipset, but if it does, it indicates that Qualcomm could steal more action camera customers away from Ambarella.
Xiaomi's Yi 4K Action Camera 2
Chinese smartphone maker Xiaomi also plans to challenge GoPro with its new Yi 4K Action Camera 2. The device is powered by the same Ambarella A9 chipset which powers the Hero 4 Black, but includes a 2.2" touch display which is similarto the one on the back of the Hero 4 Silver. The device is also smaller than GoPro's Hero 4 Black and Silver, and also sports a 1,400mAh battery.
Image source: Yi Technology.
Xiaomi's device costs just $250 and recently went on sale in China, one of GoPro's "top ten" markets. U.S. shoppers canalso pre-order the device, which launches stateside on Jun. 30, from GearBest. This isn't the first time Xiaomi has challenged GoPro -- its previous device, the $65 Yi Action Camera, was aimed at GoPro's now-discontinued entry level Hero, which cost $130.
Other challengers are lining up
LG and Xiaomi aren't the only companies offering more innovative cameras than GoPro. TomTom's Bandit action camera is equipped with a GPS and built-in sensors which track moments of high acceleration, deceleration, rotation, vertical speed, G-force, and even heart rate data from anoptional chest strap. It then bookmarks each moment on the video timeline within the app to help users quickly find and cut out exciting highlights from each video.
Meanwhile, stand-alone 360-degree action cameras like Nikon's KeyMission 360 and Kodak's PixPro SP360 4K have become more reasonable VR filmmaking solutions for mainstream users than GoPro's $5,000 or $15,000 multi-camera rigs.
All eyes on the Hero 5
GoPro has said next to nothing about the Hero 5. CEO Nick Woodman previously stated that it will be "the most connected and convenient GoPro" ever, which indicates that it might be a 4G device. Ambarella's admission that Qualcomm was"talking" to GoPro during last quarter's conference call partially confirms that. As for the other specs, rumors claim that it could be as small as the Session, record 8K video, and work with the Karma.
But one thing's for certain -- GoPro must leapfrog over the competition with the long-overdue Hero 5. If it fails to do so, GoPro could fail to pull its core action camera business out of its current nosedive.
The article GoPro Inc. Should Worry About These New Cameras originally appeared on Fool.com.
Leo Sun owns shares of Qualcomm. The Motley Fool owns shares of and recommends Ambarella, GoPro, and Qualcomm. Try any of our Foolish newsletter services free for 30 days. We Fools may not all hold the same opinions, but we all believe that considering a diverse range of insights makes us better investors. The Motley Fool has a disclosure policy.
Copyright 1995 - 2016 The Motley Fool, LLC. All rights reserved. The Motley Fool has a disclosure policy.