GoPro, Inc.'s Best Product(s) in 2015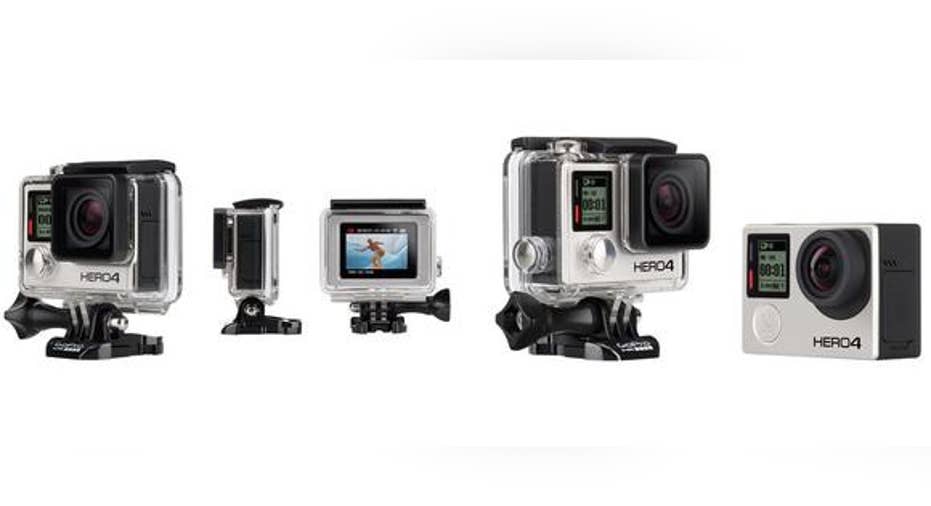 With shares ofGoPro down more than 70% in 2015, it seems an understatement to say the action-camera specialist has had a terrible year.
GoPro has struggled over the past several months as new products like its HERO4 Session fell flat. More specifically, the tiny new camera suffered weak sell-through from the time it launched in July, prompting the company to effectively cut its price in half through two price reductions since then. Consequently, the fallout of this failure was more than enough for me to name the HERO4 Session GoPro's single worst product in 2015.
However, that's not to say everything went wrong for GoPro this year. In fact, things appeared to be looking up for GoPro up until the middle of August, helped by a huge rally after it repeatedly crushed analysts' estimates for both revenue and earnings in its first and second quarters to start the year.
All the while, two products have stood out as the primary forces driving GoPro's business: The HERO4 Black and HERO4 Silver cameras:
GoPro's HERO4 Black (left) and HERO4 Silver (right) have propped up overall sales since their late-2014 launch. Image source: GoPro,
The HERO4 Black and HERO4 Silver stand tall as GoPro's most expensive -- and highest-margin -- cameras at $499 and $399, respectively. And unlike the HERO4 Session, GoPro's Black and Silver models have successfully maintained those steep prices since launching over a year ago in September 2014.
GoPro doesn't provide an exact breakdown of per-model sales, so we can't accurately determine which model has had a greater influence on GoPro's overall results. Rather, GoPro management almost always refers to both products together in the same sentence, andhas confirmed the HERO4 Black and Silver have collectively represented more than 50% of the company's total revenue and unit sales every quarter since their launch.
Consequently, GoPro's gross margin has consistently come in higher than expected thanks to Black and Silver's outsized contributions. Despite GoPro's struggles last quarter on the HERO4 Session's weakness, for example, Q3 gross margin came in at a solid 46.8%, well above GoPro's guidance for 46%. And even as sales are expected to decline17% year over year in the current holiday quarter, HERO4 Black and Silver should continue to be the largest contributors to revenue. In turn, GoPro says, this should drive gross margin of roughly 46% in Q4, well abovethe company's long-term goal of maintaining a range of 42% to 44%.
Of course, having these year-old products still driving the majority of sales isn't exactly ideal, as you can bet GoPro would rather have enjoyed complementary strength from its much newer HERO4 Session at its original higher price. To be sure, I've already voiced concerns that the HERO4 Session's latest price decrease might signal trouble in the near term, especially as the market grows more impatient waiting for new high-end GoPro cameras to hit the market and replicate Black and Silver's success.
But in the meantime -- for better or worse -- given their crucial role in propping up GoPro's business, I think the HERO4 Black and Silver have easily earned the joint title of GoPro's best product in 2015.
The article GoPro, Inc.'s Best Product(s) in 2015 originally appeared on Fool.com.
Steve Symington has no position in any stocks mentioned. The Motley Fool owns shares of and recommends GoPro. Try any of our Foolish newsletter services free for 30 days. We Fools may not all hold the same opinions, but we all believe that considering a diverse range of insights makes us better investors. The Motley Fool has a disclosure policy.
Copyright 1995 - 2015 The Motley Fool, LLC. All rights reserved. The Motley Fool has a disclosure policy.