GoPro Finally Starting to "Get It"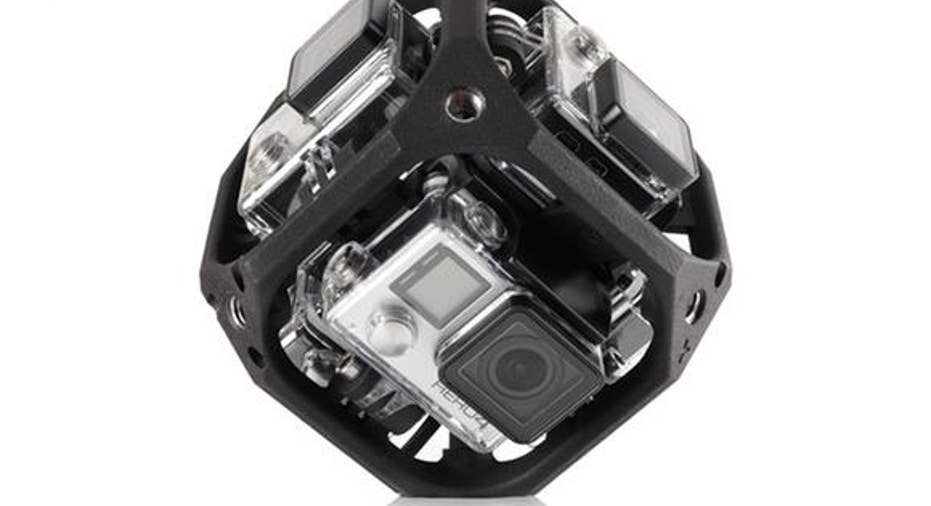 Hero 4 Session, a product that disappointed in 2015, but could show the form factor of the future. Image source: GoPro.
Prevailing wisdom on the stock market and with many consumers today is that GoPro's days as a groundbreaking company are over. These days, everyone has a phone in their pocket, so who needs another camera? Especially one that makes it harder, not easier, to share photos with friends.
If you're used to taking snapshots at family events or out with friends, I get that point of view. But that's not GoPro's market. GoPro's market is action sports, unique video angles, and applications where you don't want to put your phone in danger (underwater video anyone?). And the company is finally starting to get that.
GoPro's new partnerships show its understanding of the market What GoPro has started to understand more fully is that its cameras aren't just a regular camera. They aren't what people use to take selfies or pictures of their food, they're the cameras you can mount on a helmet or on a surf board and get unique videos that normal cameras or smartphones simply can't match.
That's why the company's newly announced developer program that will support third party compatible solutions is a step in the right direction. It'll allow third party companies to build mounts and housings into products and even access the camera directly from their apps. BMW, Fisher-Price, Telefonica, and Timecode Systems were all announced as partners among the 100-plus developers using the tools already. And they'll be able to unlock some of GoPro's potential.
The BMW M-Laptimer App is a perfect example of how GoPro can add value that a camera on a smartphone can't match. I've used similar technology at BMW Performance Driving School and you can combine video, telemetry data, location, and more in a simple app. It's content you simply can't get from any other device.
Fisher-Price is planning to build GoPro compatibility into Jumperoo, Walker, and Gym products, providing a unique perspective of a child's activity. Like BMW, this is an application where GoPro provides a unique offering to consumers that can't easily be replaced by a smartphone camera.
You can think of the upcoming Karma drone as another way GoPro is going to get its camera into unique perspectives. And more of these kind of partnerships and products with unique capabilities will be necessary for GoPro's long-term success.
Spherical video could be a big market for GoPro. Image source: GoPro.
Software is a weak spot and GoPro knows it The other problem GoPro has had is software, which it is aggressively trying to fix. Today, it's just too hard to get photos or videos off a GoPro camera onto a smartphone and edit them into an album or video. But improvements should be on the way.
Earlier this year, GoPro bought the apps Replay and Splice, and that technology will presumabily make its way to the GoPro app. They make it easy to modify photos and videos and with Replay you can make an edited video with music and smooth transitions with just a few clicks.
Getting GoPro mounts built into more products is a step in the right direction, but without the ability to edit and share content easily GoPro's future is still in doubt. So, software will be just as key to its future as hardware improvements.
Here's what will make or break GoPro I think consumers and investors need to come into GoPro with an understanding that GoPro cameras aren't for everyone. It's a niche product for those who enjoy action sports or creating content with video from interesting perspectives. But that's a big market, so if GoPro can stay a step ahead of the competition in its niche markets it can still be a success.
Finally, GoPro is starting to realize its strengths and weaknesses as a company and address them head on. If the new and updated products coming in 2016 are as strong as advertised this could be a great investment long-term. But execution on creating a product that can't be replaced by the phone in your pocket is key. GoPro is starting to "get it" and that's good news for investors.
The article GoPro Finally Starting to "Get It" originally appeared on Fool.com.
Travis Hoium owns shares of GoPro. The Motley Fool owns shares of and recommends GoPro. Try any of our Foolish newsletter services free for 30 days. We Fools may not all hold the same opinions, but we all believe that considering a diverse range of insights makes us better investors. The Motley Fool has a disclosure policy.
Copyright 1995 - 2016 The Motley Fool, LLC. All rights reserved. The Motley Fool has a disclosure policy.