GOP Candidates Tackle Education For First Time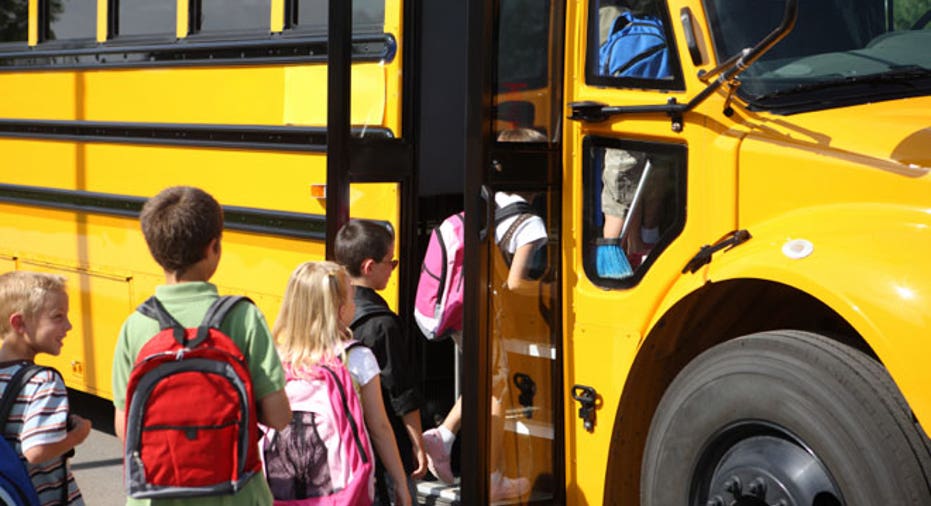 The first of two education summits for the 2016 presidential candidates will be held in New Hampshire on Wednesday. The summits are the first of their kind and are the result of a joint partnership between the non-profit, non-partisan, education news website The 74 Million and the American Federation for Children (AFC), a school-choice advocacy organization.
The Summit will be moderated by former CNN anchor and founder of The 74 Million, Campbell Brown, and sponsorship for the Summit comes from the AFC, chaired by Betsy DeVos, a longtime education activist, most notably involved with the Republican party.
While the first GOP debate hosted by Fox News featured only one question on education, DeVos stressed in a phone interview that "education is the most important domestic policy issue that our nation faces."
"We came up with the Summit as a good opportunity to try to elevate and highlight education on a  national level" she said.
DeVos said that the biggest issue facing education reform in 2016 is giving parents and students more choices in educational pursuits. She expects to hear from the candidates how they plan to free and expand parents' and students' choices when selecting schools. "We have choices in every other area of life and yet when it comes to education, it's really been a one-size, fits all closed model."
Six of the 17 GOP presidential candidates will be featured tomorrow including Carly Fiorina, Governor Chris Christie, Governor John Kasich, former governor Jeb Bush, Governor Bobby Jindal, and Governor Scott Walker. Many of these candidates have tackled education reform in their home states. Christie notably battled teachers unions in New Jersey, while Jindal sued the Department of Education over Common Core in 2014 and Walker most recently signed a budget expanding the school voucher program in Wisconsin.
Only two GOP candidates, Bush and Kasich, support Common Core, an issue that will surely have a presence during the Summit. While Fiorina has the least amount of experience in education reform, she frequently vocalizes her opposition to President George W. Bush's signature education law No Child Left Behind.
Each candidate will have a 45 minute discussion with Brown solely focused on education reform and policy. Three candidates will speak in the morning and three in the afternoon. The Summit expects approximately 700 to 800 attendees.
In an interview, the AFC emphasized that they did invite all Republican candidates and tried to accommodate everyone, but acknowledged that having all Republican candidates would logistically have been difficult.
The second summit will be held in Iowa in October for Democratic candidates. In addition to The 74 Million and the AFC, The Des Moines Register will also be hosting the event.