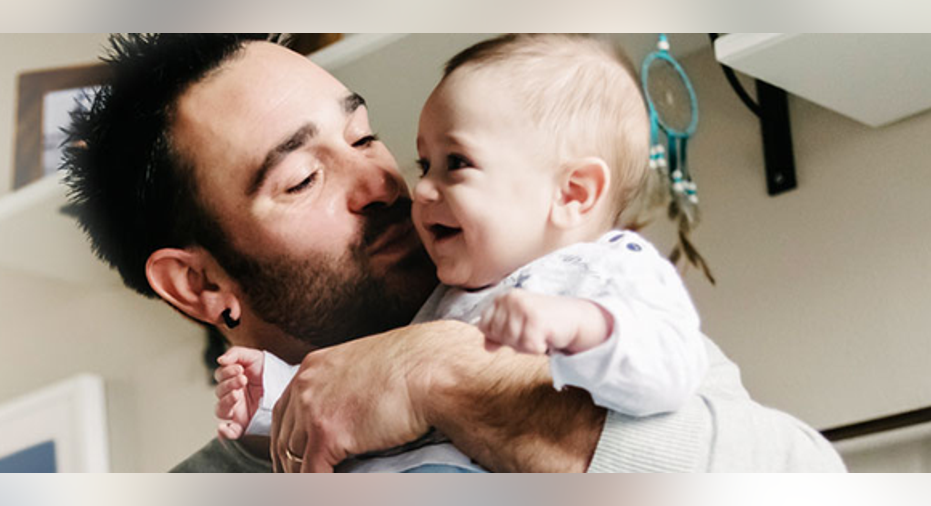 Image source: Care.com.
After years of providing access to Care.com to employees as a perk, Alphabet's venture capital arm is ponying up millions to own shares in the company.
Critical mass
Care.com has been around since 2007, but it only went public in 2014, and it's only recently reached the critical mass needed to translate the revenue it collects from families hiring caregivers into profit.
When Care.com IPOed, it did so with a user base of 9.1 million people and about $15 million in quarterly revenue. Today, it's helping connect caregivers with 11 million families, and it's got about $40 million in quarterly sales.
The company's growth reflects in large part, the increasing demands that are being placed on families by work, children, and aging parents. It's also a testament to the importance families place on finding trusted people to help with things like child care, senior care, andpet care. Care.com helps families out with background checks references, and ratings of caregivers available through their site. Care.com also helps families and caregivers manage their relationships by facilitating payments and helping out with Nanny-tax issues.
Image source: Google Capital.
Google swaddles shares
Alphabet has invested $46.4 million in Care.com through its Google Capital, an equity fund specifically set up to invest in disruptive growth companies.
Google Capital's mandate is to invest in companies and then facilitate their growth by leveraging Alphabet's existing in-house experts in technology and marketing.
Since there's perhaps no company better suited to answering the question "where can I find a good nanny" than Google, Google Capital's new status as Care.com's biggest shareholder (and its seat on Care.com Board of Directors) could significantly accelerate the company's sales and profitability.
In April, Care.com's management reported first-quarter sales of $39.3 million, up 23% year over year, and GAAP earnings per share of $0.20, which was a big improvement over the $0.38 loss reported in the same quarter in 2015.
Following those results, the company forecast that its full-year sales will eclipse $158 million. If so, management thinks it can deliver non-GAAP EPS of at least $0.09. For comparison's sake, the company lost $0.40 per share on a non-GAAP basis in 2015.
Detailing the deal
Care.com is giving Google Capital newly authorized convertible preferred shares at an initial conversion price of $10.50, which is a 21% premium to the company's 30-day volume-weighted average share price.
During the first seven years, Care.com will pay 5.5% annual interest on these convertible preferred shares to Google Capital. However, those payments are payable in kind, which means Google Capital will receive additional securities, rather than be paid cash out of Care.com's stockpile.
Care.com alsoturned around and used some of the Google Capital investment to buy back 3.7 million shares of common stock that was held by Matrix Partners for $30.5 million.
Delivering on promises
Google Capital was formed by Alphabet in 2013, so it's a relatively new player with a limited track record. However, despite Google Capital's youth, its backing by Alphabet means it's a powerhouse. So far, Google Capital has already taken stakes in a variety of Internet disrupters, including Glassdoor and CreditKarma.
It's anyone's guess whether Google Capital can successfully move the needle for Care.com, but I'm inclined to think it can. If i'm right, then searching for an entry to buy shares in Care.com for your own portfolio might be a smart idea.
The article Google Loves Care.com originally appeared on Fool.com.
Suzanne Frey, an executive at Alphabet, is a member of The Motley Fool's board of directors. Todd Campbell has no position in any stocks mentioned.Todd owns E.B. Capital Markets, LLC. E.B. Capital's clients may have positions in the companies mentioned. Like this article? Follow him onTwitter, where he goes by the handle@ebcapital, to see more articles like this.The Motley Fool owns shares of and recommends Alphabet (A and C shares). Try any of our Foolish newsletter services free for 30 days. We Fools may not all hold the same opinions, but we all believe that considering a diverse range of insights makes us better investors. The Motley Fool has a disclosure policy.
Copyright 1995 - 2016 The Motley Fool, LLC. All rights reserved. The Motley Fool has a disclosure policy.