Goodyear tires linked to 95 deaths or injuries, officials say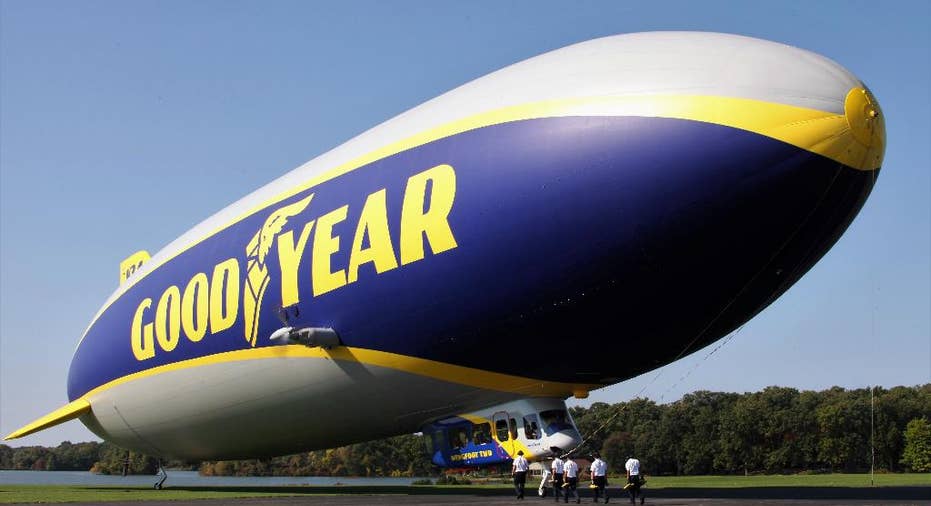 Federal road safety officials are investigating claims that defective Goodyear motorhome tires contributed to dozens of deaths or injuries since 1996.
The National Highway Traffic Safety Administration requested further information in a letter dated Tuesday on the "field performance, design and construction" of Goodyear's G159 tires, as well as the company's process for evaluating claims regarding safety defects. The agency set a deadline of May 4, 2018 for the Akron, Ohio-based company to submit internal documents related to the investigation.
The letter cites various complaints that blame defective tires for accidents that caused 95 death or injury claims, including 57 from 2003 to 2015. The alleged defects apply to an estimated 40,000 motorhome tires.
Goodyear "will cooperate fully with NHTSA in its investigation, including providing requested information on its G159 tires," the company said in a statement obtained by the Associated Press. A Goodyear spokesman added that the company stands by its claim that the tires do not have safety defects.
Production on the tires in question began in 1996 and ceased in 2003. No recall was ever issued for the tires.
On Wednesday, an Arizona judge released records related to complaints alleging that the Goodyear tires were defective. The Center for Auto Safety, a watchdog group, asked for the records to be released. NHTSA formally launched its investigation of the Goodyear tires last December.