Goodyear Profit Beats on Higher Sales Volume, Lower Costs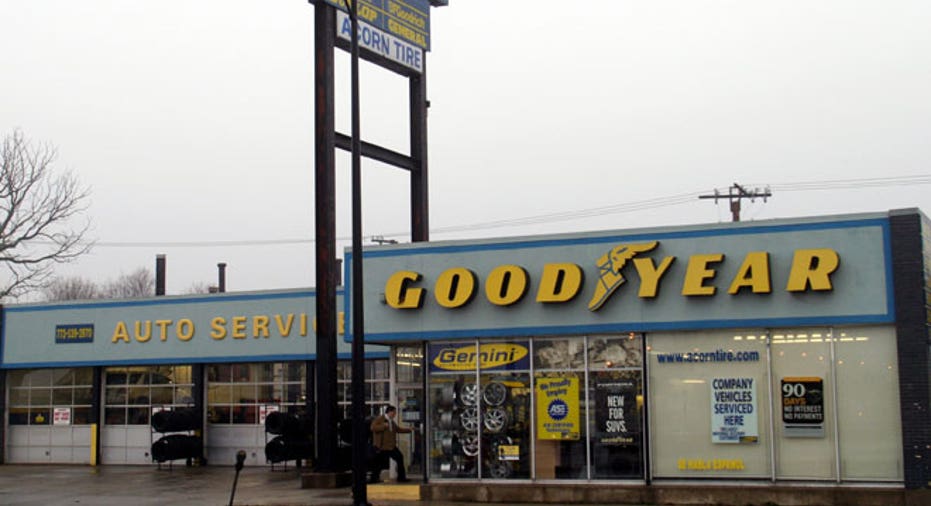 Goodyear Tire & Rubber Co, the No.1 U.S. tire maker, reported a better-than-expected quarterly profit, helped by higher sales volume and lower raw material costs.
Goodyear, whose brands include Goodyear, Dunlop and Fulda tires, has benefited from lower oil and rubber prices. Brent crude prices nearly halved in the fourth quarter from a year earlier, while rubber prices fell 4 percent.
The company's cost of goods sold fell 8 percent to $3.07 billion.
Tire unit volumes rose 7 percent to 42.1 million units in the quarter ended Dec. 31, partly due to the acquisition of Nippon Goodyear Ltd in Japan, Goodyear said.
The company posted a net loss of $380 million, or $1.42 per share, attributable to shareholders for the fourth quarter.
Goodyear earned $2.13 billion, or $7.68 per share, a year earlier, including a $2.2 billion tax-related benefit.
Excluding items, the company earned 93 cents per share.
Revenue fell to $4.06 billion from $4.36 billion, hurt by a strong dollar.
Analysts on average had expected earnings of 75 cents per share on revenue of $4.01 billion, according to Thomson Reuters I/B/E/S.
Goodyear's shares were up about 1 percent at $26.50 in premarket trading on Tuesday. (Reporting by Arunima Banerjee and Shashwat Awasthi in Bengaluru; Editing by Kirti Pandey)