Good News and Bad News for MannKind Corporation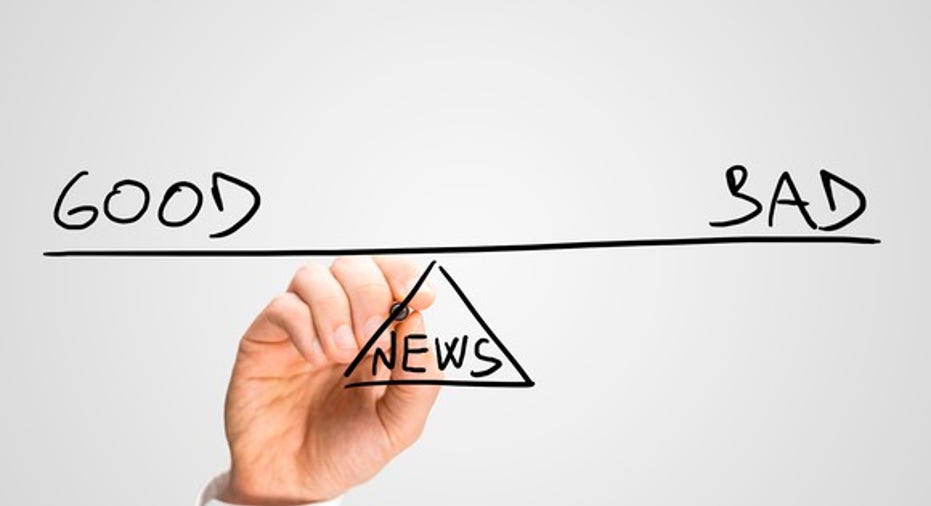 There's been a lot of bad news over the past couple of years for MannKind Corporation (NASDAQ: MNKD). On Wednesday, the drugmaker's executives talked about what many would consider to be more bad news. But there was good news for MannKind as well. Here's what you need to know from the company's investor conference call. (Quotes courtesy ofS&P Global Market Intelligence.)
Image source: Getty Images.
Bad news
First, the bad news. MannKind's share price has been below $1 for most of the past six months. If the stock price doesn't rise above $1 for at least 10 consecutive days between now and March 13, MannKind would face delisting.
MannKind CEO Matthew Pfeffer was adamant in his comments in the investor call, stating: "One thing I can say for certain is we cannot and we will not allow the company to be delisted." To avoid delisting, though, the company might have to do a reverse stock split. MannKind has scheduled a special stockholder meeting for Feb. 24 to obtain authorization for moving ahead with a reverse stock split if necessary.
What does a reverse stock split mean for shareholders? In theory, not very much. MannKind would cancel all its outstanding shares and distribute new shares (but fewer of them) back to shareholders. The market cap of the company wouldn't be affected. The value of shareholders' investments wouldn't be affected. Each shareholders would simply have a fewer number of shares priced at a higher value than before.
Pfeffer acknowledged that reverse stock splits have a "bad reputation." He argued, however, that if MannKind has to do a reverse stock split, the company will be doing so "from a position of strength." Pfeffer maintained that the steps the company has taken to right the ship differentiate it from companies that go through reverse stock splits but don't change their business approach.
Good news
MannKind's chief commercial officer, Michael Castagna, shared the company's good news. At the J. P. Morgan Healthcare Conference, Pfeffer discussed the company's strategy to shift to a totally in-house sales force and discontinue using contract sales staff. Castagna reported significant progress in this effort, with MannKind hiring over 80 people in the past four weeks.
Castagna said that he's "really proud of the talent" that the company has hired so quickly. Several of the new members of the sales team have 10 or more years of experience with diabetes products and the deep relationships needed to be successful. Castagna added that MannKind has only another 10 to 12 unfilled positions at this point. The company expects to have its expanded sales team out calling on physicians in a couple of weeks.
He also said that MannKind has made tremendous progress in lining up payer coverage for Afrezza with minimal restrictions. Castagna noted that the company recently won several contracts, including two with large national payers. Most important, MannKind was able to convince these payers to not require prior authorizations for Afrezza. Castagna said that 70% of Americans with commercial health insurance now have access to the inhaled insulin drug with no or minimal prior authorizations required.
A class action lawsuit filed earlier this week against three major insulin manufacturers, Sanofi (NYSE: SNY), Novo Nordisk (NYSE: NVO), and Eli Lilly (NYSE: LLY), is creating some challenges for MannKind, however. The three drugmakers are accused of conspiring to raise insulin prices. Sanofi, Novo Nordisk, and Eli Lilly released statements denying the allegations.
Castagna said that what the competition does "directly impact[s] Afrezza." He said that the allegations made against Sanofi, Novo Nordisk, and Lilly present hurdles for MannKind's discussions with two or three other large payers. Castagna didn't specifically mention the three big drugmakers by name nor did he say which payers MannKind was talking with in his comments, however.
The best news
Will MannKind's good news be the bigger story for the company in 2017 than its bad news? It remains to be seen.
Perhaps the best news for investors right now is that MannKind is still alive and kicking. Pfeffer admitted that for part of 2016 the company was working "somewhat on fumes financially." A settlement with Sanofi gave MannKind a cash infusion of $120 million, which helped tremendously.
Although Pfeffer's statement that any reverse stock split will be made "from a position of strength" is questionable at best, it is the only approach that makes sense. MannKind can't afford to have its stock delisted.
I would agree with MannKind's management, though, that the steps that have been taken in recent months are significant improvements that give the company a shot at success. Even though MannKind faces more tough hurdles ahead, having a chance to succeed is certainly better than having no chance at all.
10 stocks we like better than MannKind When investing geniuses David and Tom Gardner have a stock tip, it can pay to listen. After all, the newsletter they have run for over a decade, Motley Fool Stock Advisor, has tripled the market.*
David and Tom just revealed what they believe are the 10 best stocks for investors to buy right now... and MannKind wasn't one of them! That's right -- they think these 10 stocks are even better buys.
Click here to learn about these picks!
*Stock Advisor returns as of January 4, 2017
Keith Speights has no position in any stocks mentioned. The Motley Fool recommends Novo Nordisk. The Motley Fool has a disclosure policy.