Goldman T-Bill Order Blocked By NY Fed Glitch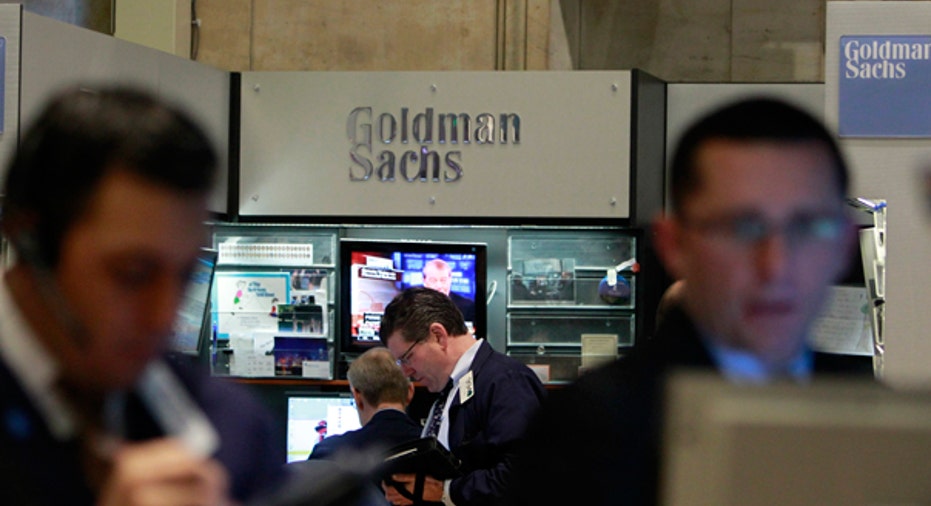 A multibillion Treasury-bill order placed by Goldman Sachs (NYSE:GS) was blocked during an auction last week, after the Federal Reserve Bank of New York's bidding system suffered a technological glitch.
The glitch was previously disclosed in a statement issued by the Treasury Department on Sept. 10. A source close to the auction process told FOX Business's Peter Barnes that Goldman Sachs was the firm affected.
The Wall Street Journal first reported Thursday that Goldman Sachs was the bidder left empty-handed.
The Federal Reserve Bank of New York declined to comment. A spokesperson for Goldman Sachs wasn't immediately available for comment.
Goldman is one of the 21 primary dealers of government debt. Other major buyers include banks, money-market mutual funds and corporate Treasurers that invest idle cash in the safe-haven of short term debt.
On Sept. 9, the U.S. Treasury sold a total of $30 billion of three-month Treasury bills, but an order from Goldman didn't go through the bidding system.
When Treasury officials discovered the botched order, they manually allotted Goldman additional six-month bills in a simultaneous auction. That decision was made in the two-minute span between the end of the auction and the results being disseminated to the market.
The Journal cited people familiar with the situation as saying the Treasury is investigating the malfunction. A breakdown in the Treasury's auction technology hadn't occurred in decades, sources told the newspaper.
In its statement last week, the Treasury Department said it "discovered a technical issue within the TAAPS system, a web-based portal for bidders to participate in Treasury auctions, which resulted in one bidder being unable to access the 3-month auction."
Goldman was given more six-month T-bills than it had bid for despite the Treasury's rule that caps the amount of debt a single buyer can obtain in one auction at 35%.
"In this instance, we have determined that it is in the best interest of market participants to waive the 35 percent limitation and for yesterday's auctions to stand," the Treasury added.
The snafu made it appear as if the auction for three-month bills garnered less demand from investors. The bills, which mature on Dec. 12, sold at higher rates than expected. They were sold at an interest rate of 0.02%, while similar bills were trading at a 0.013% yield prior to the auction.
Rates for six-month bills were also affected, with those sold at the auction yielding a lower-than-expected 0.035%. Comparable bills were yielding 0.048% before the auction. Yields field to as low as 0.02% after results from the auction were released.
Shares of Goldman Sachs were up six cents at $168.12 Thursday afternoon.