Goldman Profit Slumps After Huge Mortgage-Backed Bond Settlement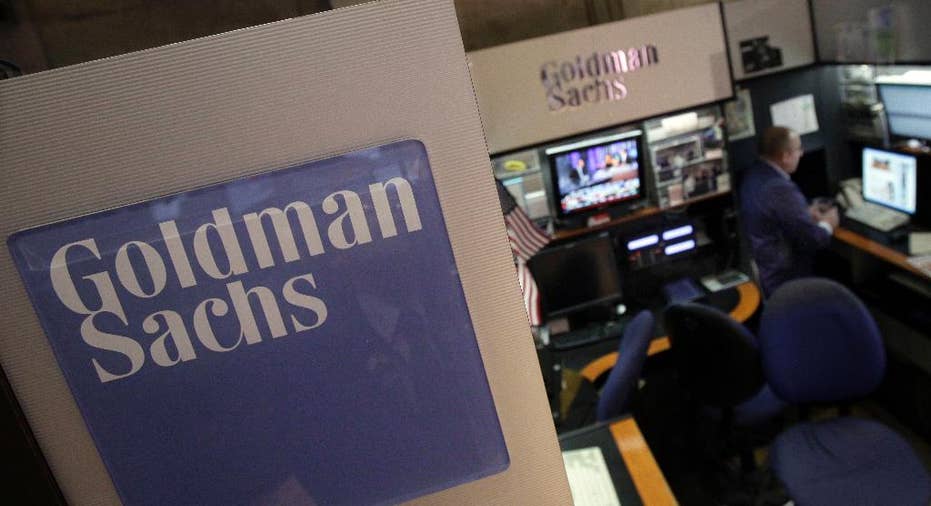 Goldman Sachs Group's profit slumped for the third straight quarter as a $5 billion settlement of crisis-era legal claims ate into earnings in a tumultuous three months.
Goldman, the last of the big U.S. banks to release fourth-quarter earnings, reported a 71.8 percent fall in net income applicable to common shareholders to $574 million, or $1.27 per share, from $2.03 billion, or $4.38 per share, a year earlier.
Analysts on average had expected earnings of $3.53 per share, according to Thomson Reuters I/B/E/S. It was not immediately clear if the reported figures were comparable.
The bank said last week that the settlement would reduce earnings in the quarter by $1.5 billion after taxes.
The charge, which stemmed from claims that Goldman had misled mortgage bond investors during the financial crisis, reduced earnings per share by $3.41.
Goldman, like other banks, had a tough year as oil prices plummeted, concerns about China's economy intensified, and nervousness about the timing and pace of U.S. interest rate increases weighed on credit markets.
The new year has also started on a grim note, with oil prices falling to their lowest in 13 years and stock prices dropping sharply around the world.
Goldman's shares were down 0.6 percent in premarket trading.
Operating expenses for the quarter rose 38 percent to $6.2 billion as the bank's non-compensation costs rose 64 percent.
Net revenue fell 5.4 percent to $7.27 billion due to weakness in equities and bond trading activity.
Revenue from trading bonds, currencies and commodities (FICC) was $1.12 billion, the lowest since the fourth quarter of 2008 during the depths of the financial crisis in which the firm recorded losses from investments and trading credit products.
FICC comprised only 15 percent of overall revenue in the latest quarter, a far cry from the days when it used to comprise 40 percent of revenue.
Bond trading by U.S. banks has been declining since 2009, mainly due to new rules that discourage banks from taking unnecessary risks.
Investment banking revenue - which includes income from which deals and underwriting of bond and share offerings - rose 7.4 percent to $1.55 billion.
Goldman ranked No. 1 in advising on both announced and completed mergers and acquisitions globally in 2015, according to Thomson Reuters data.
(Reporting By Sudarshan Varadhan and Richa Naidu in Bengaluru; Editing by Ted Kerr)