Gold Turns a Corner – Big Buyers Emerge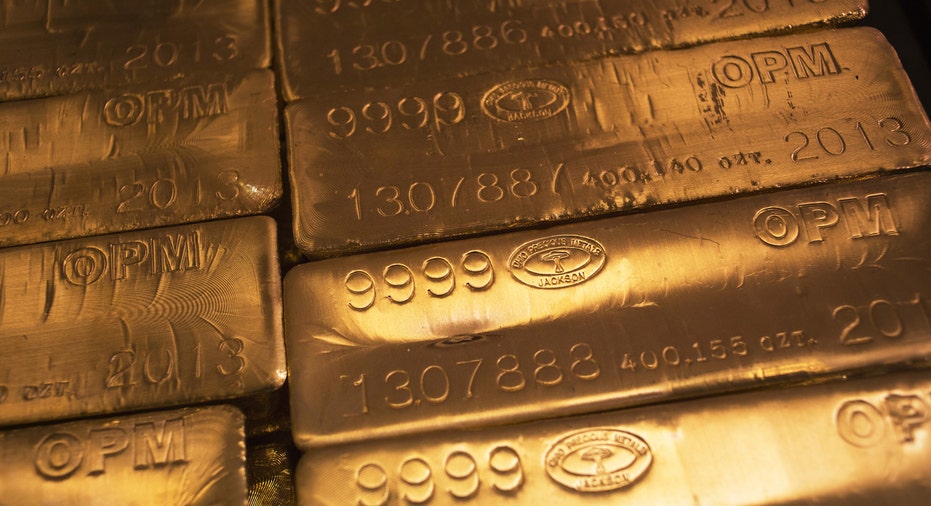 Gold may be turning the corner. After spending most of 2015 in the red, the shiny metal is flirting with a turnaround. Gold gained 3% this week touching a 3-month high.
The buying this time around may signal an uptrend. Physical inventories are down 7% since September settling at 6,704,070 troy ounces through 10-14, according to data from the Comex a unit of the CME (NYSE:CME). So far this month the price has rallied 6%.
That's not all. Earlier this week, China imports dropped 3.7% in September raising more concerns the country's economy is experiencing a deeper slowdown. That in turn is fueling speculation that the Federal Reserve may be forced to delay a rate hike until 2016. Many economists, including the team at Goldman Sachs (NYSE:GS), predict a December rate hike.
And there are other bullish undercurrents. The dollar has been trimming its gains for the year which now stand at nearly 5%.  When the dollar weakens, the purchasing power of gold gets a boost.  Another positive is tied to how the yellow metal has been trading. George Gero, of RBC Wealth Management, observes that gold is making higher highs when it closes, on higher volume. Historically, a bullish sign for traders. Gero is forecasting gold will end the year around $1200 an ounce which would be a modest gain from current levels.
While gold's recent rally is notable, Adam Sarhan of Sarhan Capital is watching from the sidelines telling FOXBusiness.com, "It is done going down in the short-term but is in a bottoming process." Sarhan suggests gold has become cheap enough to lure even the most skeptical investors even though, like Sarhan, they remain worried about global deflation which will likely limit how high gold may climb.