Gold to Rally to $3,000 By 2014?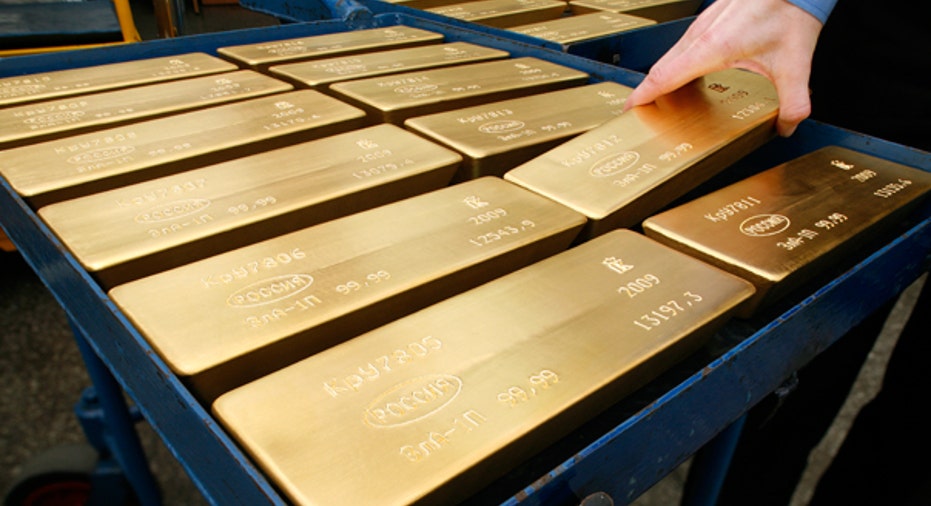 Wall Street analysts remain bullish on gold amid the tepid economic recovery, with one brokerage predicting the precious metal could rally to as high as $3,000 a troy ounce by early 2014.
Gold dipped to around $1,743 an ounce Wednesday morning, but a technical analysis conducted by Bank of America Merrill Lynch (NYSE:BAC) forecasts the safe haven could continue to rise at a rate of $25 a month.
"We remain secular bulls on gold," BofA analyst Stephen Suttmeier said in a report to clients. "Key chart and uptrend supports between $1,600 and $1,400 have held and we have viewed $1,550-$1,500 as a good area to buy gold."
Gold prices recently broke above the year-long downtrend line, completing the correction within the longer-term uptrend that targets resistance of $1,800 to $1,925.
The secular bull market for gold points to a stronger rally of $2,050 to $2,300, and up to $3,000 longer term, Suttmeier said in the report.
Often seen as an inflation hedge, gold settled on Tuesday just 6.61% below its record closing high of $1,888.70, which was set in August 2011.
Gold is also up nearly 15% from a 52-week low of $1,536.20.