Gold steadies near $1,295/oz as rate hike talk recedes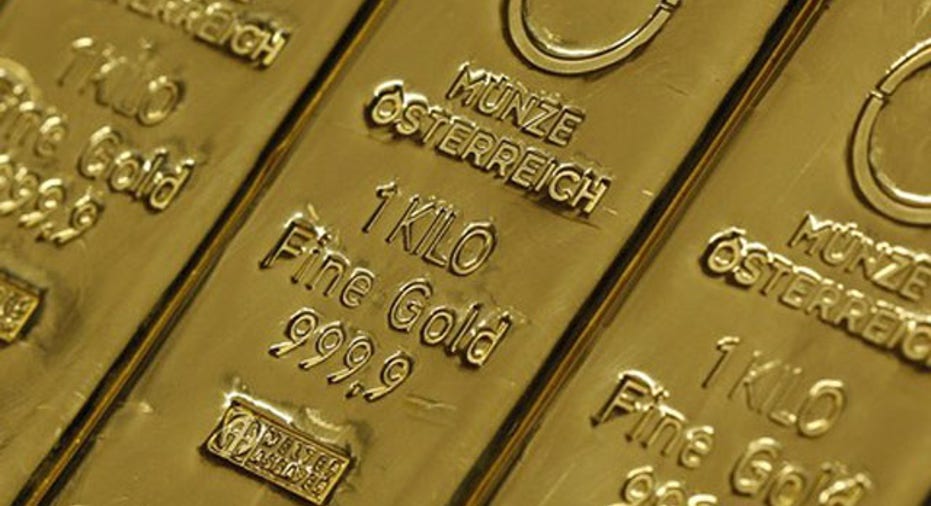 Gold prices steadied on Monday after a third successive weekly decline, supported by surprisingly weak U.S. payrolls data that dampened speculation the Federal Reserve will raise interest rates soon.
A recent run of forecast-beating data, including numbers pointing towards a recovering jobs market, had fueled talk that the Fed could raise interest rates sooner than expected, increasing the opportunity cost of holding non-yielding gold.
That sent gold to a six-week low last week, but it recovered after a report on Friday showed U.S. jobs growth slowed in July, pointing to slack in the labor market that will allow the Fed to keep rates lower for longer.
Spot gold was little changed at $1,294.10 an ounce at 0921 GMT, steadying near its 50-day moving average at $1,294. It fell 1.1 percent last week for its first three-week decline since September.
U.S. gold futures for December delivery were up 20 cents an ounce at $1,295.00.
"Momentum in gold remains negative, not least due to worries about how the metal is going to react to the expected change in the monetary outlook in the United States," Saxo Bank analyst Ole Hansen said. "But at the same time, we are seeing bond yields falling again and stock markets have shown signs of weakness over the past week.
"This could potentially sway some investors back into gold, not from a safe-haven perspective as recently seen, but more as an alternative investment," he said.
Investors welcomed news that Portugal prevented the collapse of one of its biggest banks, putting some life back into European stocks following last week's slide and pushing bond yields lower across the board.
The yen and Europe's major currencies were steady against the dollar on Monday and well off last week's lows after investors used Friday's robust but lower-than-forecast U.S. jobs report to rebase after three weeks of gains.
PHYSICAL MARKETS SUBDUED
In the physical markets, buying remained subdued in the seasonally quiet summer period, even as many consumers expected prices to decline further.
In top buyer China, local premiums to the global benchmark were steady near $3 an ounce, compared to over $20 earlier this year. Premiums in other parts of Asia have also largely remained steady over the past several weeks.
Among other precious metals, silver was up 0.6 percent at $20.40 an ounce, while spot platinum was up 0.4 percent at $1,460.40 an ounce and spot palladium was up 0.7 percent at $867.50 an ounce.
New car sales in Germany, Europe's largest auto market, bounced back in July, suggesting further improvement in second-half demand. Registrations of passenger cars rose 6-7 percent year-on-year, an industry source told Reuters on Monday.
"The platinum group metals are an important component used in the fabrication of autocatalysts," HSBC said in a note. "Further strength in the automotive sector and, thus, PGMs demand is a supportive case for higher prices, in our view."