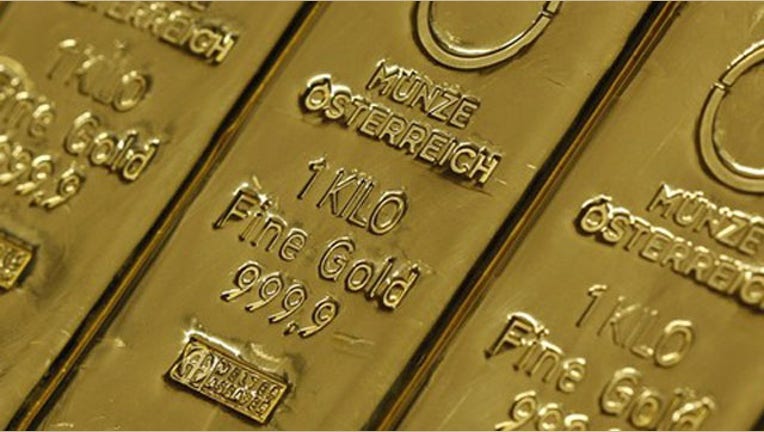 Gold fell for the third consecutive session on Wednesday to a six-week low, as markets paused for the U.S. Federal Reserve to announce a reduction, albeit small, in its bullion-friendly stimulus measures.
Investors expect that the Federal Open Market Committee (FOMC) will be cautious with cuts to its $85 billion in monthly asset buying when it announces its plans at 1800 GMT.
Reuters polls suggest a $10 billion cut, but recent data has moved some in the market to expect less.
"The fact that financial markets are positioning for a dovish Fed announcement should be relatively supportive for gold price but the outlook for the metal has not changed," ABN Amro analyst Georgette Boele said.
"And a combination of U.S. growth, subdued inflationary pressures and lower need for safe havens... are continuing to weigh on investor sentiment."
Gold is usually seen as a hedge against inflation, but latest data showed this remains muted in main Western markets.
Spot gold fell 0.5 percent to $1,302.16 an ounce at 1007 GMT. It touched its lowest since Aug. 8 at $1,291.34 earlier.
Traders said the gold market would stay in tight ranges as investors were unwilling to take fresh positions before the outcome of the Fed's policy review. Chairman Ben Bernanke will hold a news conference at 1830 GMT.
With the Fed looking set to take its first step to wind down its stimulus, investors will also be focusing on the central bank's guidance on its future policy stance, analysts said.
However, any delay to the tapering may be seen as dovish by markets and could prompt investors to buy gold. Conversely a bigger reduction of stimulus could be seen as hawkish, dampening demand for the metal.
Gold has lost around 22 percent of its value this year after the Fed signalled it would start reining in QE, which would reduce financial liquidity in the market.
LOW PHYSICAL DEMAND
Physical demand has failed to pick up rapidly in key consumers India and China, as dealers await clearer price direction.
Shanghai gold futures fell 1 percent on Wednesday.
Top gold consumer India increased its import duty on gold jewellery to 15 percent from 10 percent on Tuesday, setting it higher than the duty on raw gold in a move to protect the domestic jewellery industry.
"(This followed) concerns that cheap imports from Thailand and Malaysia may grow... (and) it will once again increase pressure on the usual fourth quarter seasonal physical demand," MKS Capital said in a note.
The Indian central bank and finance ministry have taken several steps this year to curb bullion imports in an effort to reduce the country's record trade deficit.
Silver dropped about 0.4 percent to $21.59 an ounce, having earlier touched its lowest since Aug. 14 at $21.32.
Spot platinum fell to a near-two-month low of $1,407 earlier and was then trading down 0.1 percent to $1,418.49 an ounce. Spot palladium lost 0.9 percent to $697.25 an ounce. (Additional reporting by A. Ananthalakshmi in Singapore; editing by James Jukwey)