Gold Slips as Dollar Strengthens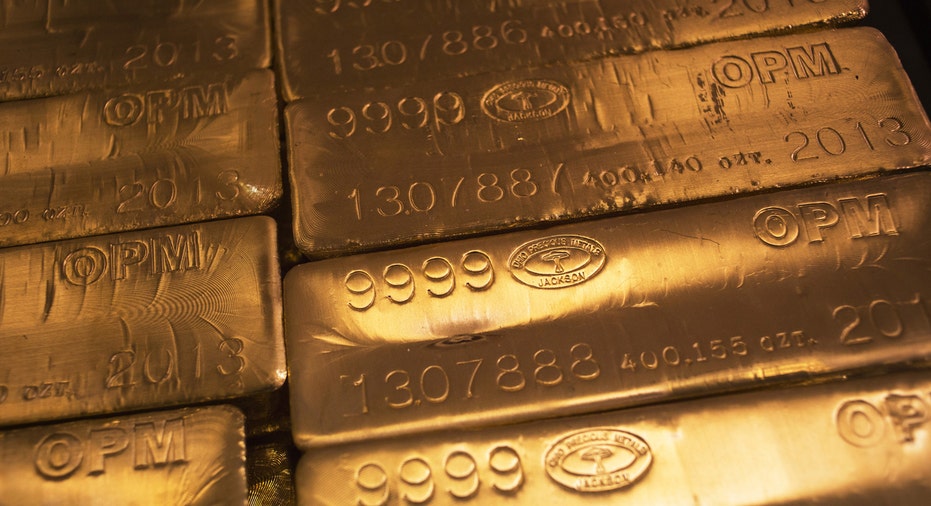 Gold prices fell on Monday as a stronger dollar and expectations of higher interest rates in the U.S. fanned bearish investor sentiment toward the precious metal.
The most actively traded gold futures contract, for February delivery, was recently trading down $8.80, or 0.8%, at $1,075.30 a troy ounce on the Comex division of the New York Mercantile Exchange.
Gold prices rocketed to a three-week high after Federal Reserve Chairwoman Janet Yellen said tepid growth overseas and divergent monetary policies between the U.S. and other nations will keep the U.S. central bank from raising interest rates too quickly. Assurances that the Fed would keep rates lower for longer are good news for gold, which doesn't pay interest and costs money to hold.
But a stronger dollar on Monday pushed gold prices lower. The WSJ Dollar Index was recently up 0.5% at 90.14.
"The dollar is regaining some strength after the bludgeoning it took on Friday and that's putting pressure on gold," said Dave Meger, a director of metals trading with High Ridge Futures in Chicago.
Many investors are also adding to bets on weaker gold prices as they prepare for the Fed to raise interest rates for the first time since 2006. Traders betting that gold prices will fall sell futures contracts on the belief they will profit from buying them back at lower prices. Gold is down 9% so far this year.
"People are realizing that the rate hike is around the corner," Mr. Meger said, adding that this is fostering a growing bearish bet on gold.
Speculative investors have recently stepped up bets on weaker gold prices, weekly data from the Commodity Futures Trading Commission show. The net-bearish wager on gold futures and options rose to 17,949 contracts on Dec. 1, from 14,665 contracts on Nov. 24.