Gold Slides to 2-Week Low Ahead of Payroll Data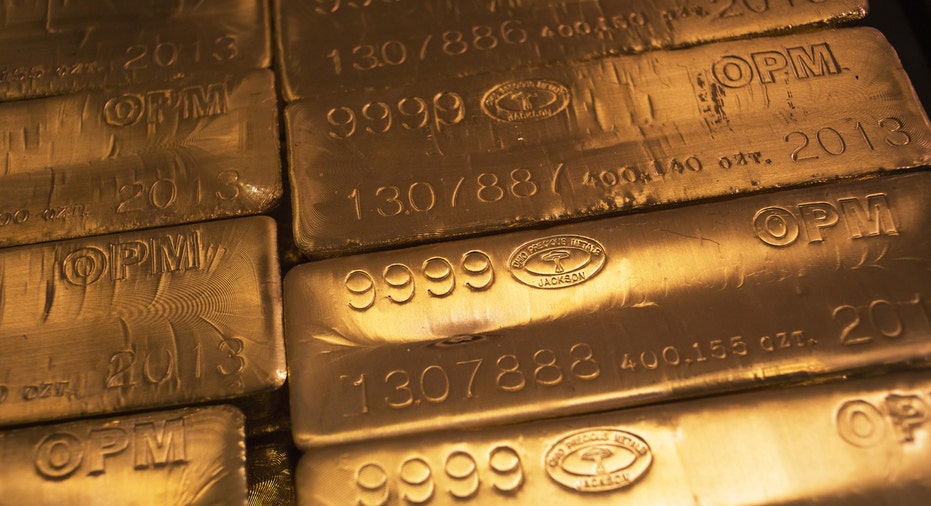 Gold fell to two-week lows on Thursday following its biggest quarterly loss in a year, after upbeat U.S. jobs data boosted speculation that the Federal Reserve could press ahead with an interest rate hike this year.
Traders are awaiting U.S. non-farm payrolls data on Friday before placing big bets, but expectations for a strong reading rose after payrolls processor ADP said on Wednesday that U.S. private employers added a stronger-than-expected 200,000 jobs in September.
Spot gold was down 0.1 percent at $1,113.36 an ounce by 0931 GMT, after earlier dropping to $1,110.75, its lowest since Sept. 16. U.S. gold futures for December delivery were down $2.10 an ounce at $1,113.10.
"This week there has been pressure ahead of the payrolls report. The market is realizing that, if it is a strong one, they really have to start pricing in a rate hike this year," ABN Amro analyst Georgette Boele said. "The comments have been quite hawkish from the Fed as well."
"Overall this is mainly a Fed story, combined with some dollar (strength)."
The Fed has tied its schedule for raising rates to the strength of U.S. data, particularly jobs.
Expectations the Fed is set to hike rates this year for the first time in nearly a decade has pressured gold, as it would potentially lift the opportunity cost of holding non-yielding bullion while boosting the dollar, in which it is priced.
Holdings in SPDR Gold Trust, the world's largest gold-backed exchange-traded fund, rose 0.48 percent to 687.42 tonnes on Wednesday, but the gain failed to support prices.
Charts were not looking good for gold either.
"Gold (completed) its fourth consecutive down day. Lower lows and lower highs over those days make for a short term bearish trend," technical analysts at ScotiaMocatta said. "We will run into technical support at $1,100 from September 11. Moving average resistance now comes in near $1,130."
Platinum was up 0.5 percent at $908.50. It fell to $894, its lowest since late 2008, earlier this week on fears that revelations of Volkswagen's falsification of U.S. vehicle emission tests could affect demand for diesel cars.
Platinum is widely used in emissions-controlling automotive catalytic converters, particularly for diesel engines.
Palladium was up 1 percent at $657 an ounce, while silver was up 0.4 percent at $14.57 an ounce.
The global silver coin market is in the grips of an unprecedented supply squeeze, forcing some mints to ration sales and step up overtime while sending U.S. buyers racing abroad to fulfill a sudden surge in demand.
(Additional reporting by A. Ananthalakshmi in Singapore)