Gold, Silver Prices Rebound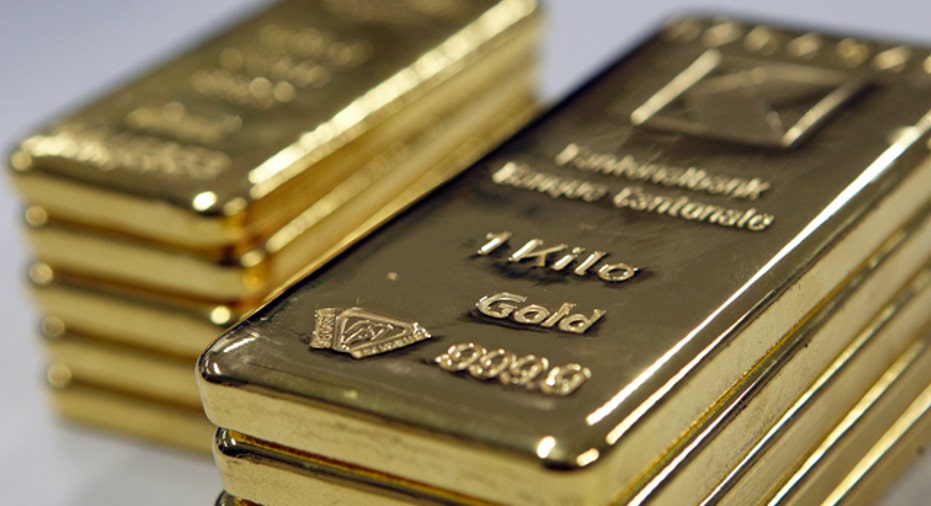 Gold climbed back above $1,500 an ounce on Monday and silver rallied more than 6 percent as a retreating dollar and rising concerns of euro zone debt helped the metals recover some ground after last week's hefty losses.
Worries over the health of some smaller euro zone economies was brought back into the spotlight after ratings agency Standard & Poor's downgraded Greece's credit rating.
Spot gold was bid at $1,501.99 an ounce at 1359 GMT against $1,494.05 late in New York on Friday, having earlier risen as high as $1,510.40.
Silver rose more than 6 percent to a high of $37.94 and was later at $36.80 an ounce versus $35.60.
Gold was supported by a rebound in the euro after some investors viewed its sell-off last week as overdone, given the fact interest rate differentials between the euro zone and the United States remain favourable.
Prices briefly eased below $1,500 an ounce as the euro pared gains after the S&P cut, which dragged Greece's rating further into junk territory. However, they quickly recovered as traders digested the news.
"The big confusion in the whole picture is what people are going to do with the U.S. dollar," said Macquarie analyst Hayden Atkins. "You have competing concerns, with a change in policy rhetoric in the U.S. and mounting concerns over the euro."
"It is too hard to have a lot of conviction. That will probably weigh on pricing (for commodities), though maybe gold will outperform in that sort of environment."
"Silver has rebounded from the lows, but I think it is very difficult to justify more strength from a fundamental perspective," he added.
Among precious metals, silver bore the brunt of last week's commodities sell-off, down 25 percent week on week by late Friday as investors liquidated positions. A retreat in the dollar, which makes dollar-priced assets cheaper for other currency holders, is helping it to recover.
However, technical indicators suggest the single currency's recovery could be temporary, while uncertainty over how the euro zone will tackle the prolonged debt crisis in some peripheral member countries is continuing to worry buyers.
From a technical perspective, silver is also looking more vulnerable than gold after last week's rout, analysts said.
"Gold did not break any significant levels on the downside, so long-term investors were not forced out like in silver, where it was pure carnage," said Saxo Bank senior manager Ole Hansen.OIL RALLIES
A rebound in oil prices also supported gold, underpinning investor confidence in commodities as an asset class. U.S. crude futures rose more than 3 percent at the day's high, helped up by a soft dollar and bargain hunting after last week's dip.
On the wider markets, European shares extended falls in afternoon trade on Monday after the news from S&P.
A sustained recovery in commodities will be reliant on the outlook for global growth, analysts said.
Among precious metals, this is especially the case for those with an industrial element, including platinum and palladium, and silver, last week's biggest loser.
"While cautious investor positioning is one obstacle faced by silver, a bigger roadblock is more likely to be the questions that hang over commodities more generally," said Swiss bank UBS in a note on Monday.
"To be sure, silver's sudden fall was a large reason for the general commodities washout, but fading economic momentum was another. For silver to climb convincingly back over $40, it needs the support of generally rising commodities and a stable risk appetite."
Among other precious metals, platinum was at $1,783.99 an ounce against $1,781.75, while palladium was at $723.22 against $713.88.