Gold Settles At 13-Month High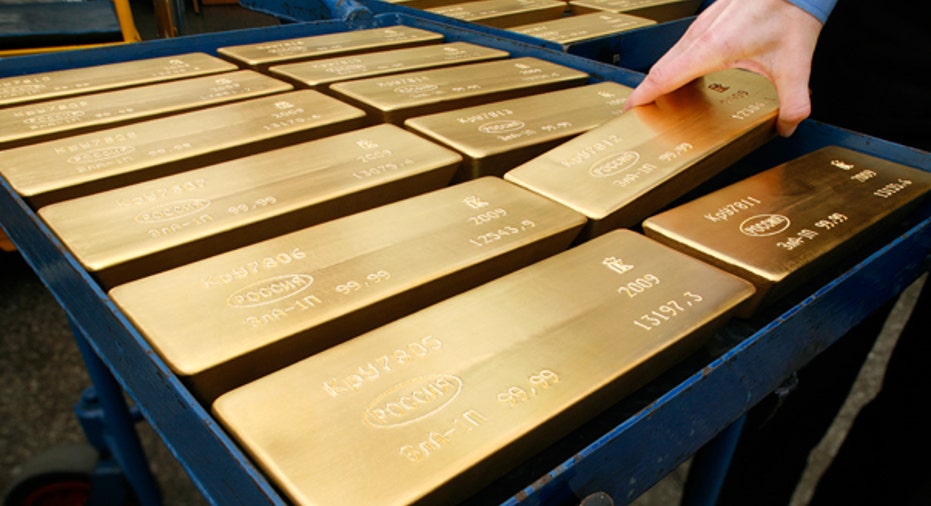 Gold prices settled at a 13-month high Friday as investors bet the Federal Reserve was no closer to raising interest rates after U.S. employment data showed wages fell in February.
Gold for April delivery, the most actively traded contract, settled up 1% at $1,270.70 a troy ounce on the New York Mercantile Exchange. The last time gold futures settled above $1,270 was February 2015, according to FactSet data.
U.S. employers picked up the pace of hiring in February, a sign of steady economic growth despite financial-market turmoil and weakness abroad. The gains, however, were tarnished by a drop in average hourly earnings and wages. Some market participants see growing wages as a harbinger of rising consumer prices, a factor that would likely hasten a rate increase from the Federal Reserve. Higher rates make the dollar more attractive to yield-seeking investors.
"The gold market is definitely in an uptrend here," said Peter Hug, global trading director at Kitco Metals. "There is plenty to worry about out there, and gold's recent performance is attracting more investors."
Negative interest rates in Europe and Japan, political uncertainty in Britain and the U.S. and nascent concerns about inflation have raised the metal's profile amid both large and small buyers in recent weeks. Some investors purchase gold in turbulent times, believing the metal will hold its gains better than other assets when markets turn rocky.
Some analysts attributed the gold rally to the more-troubled outlook overseas.
"The world is going the other way here, that could be a little bit of what's going on," said John Payne, senior market analyst at Daniels Trading in Chicago.
By Ira Iosebashvili and Mike Cherney