Gold Set for Best Month Since February After Brexit Shock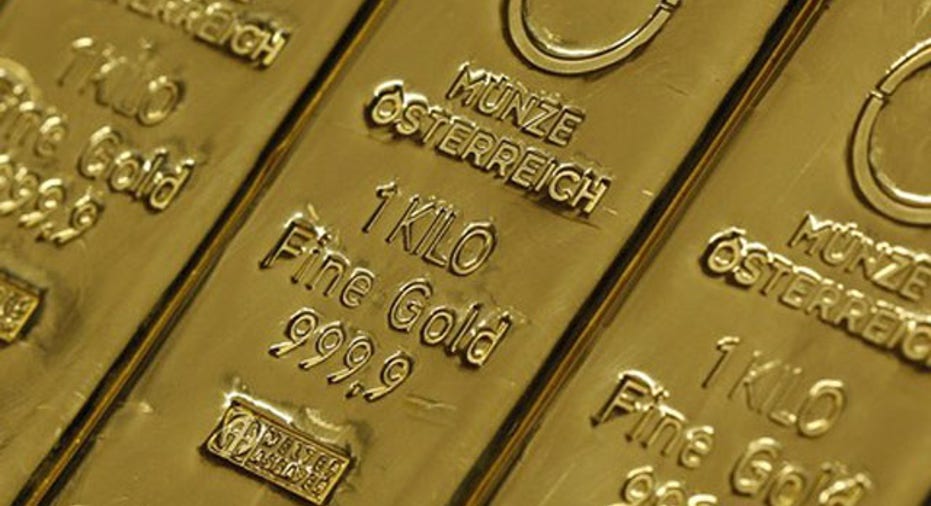 Gold steadied on Thursday as wider markets showed signs of stabilizing, but the metal remained on track for its biggest monthly rise since February in the wake of last week's vote on Britain's membership of the European Union.
Shares, bonds and currencies plunged on Friday after the British vote to leave the EU trading bloc sent investors scurrying for the perceived safety of gold, which leapt to its highest in nearly two years at $1,358.20 an ounce.
Spot gold was at $1,318.10 an ounce at 0930 GMT, little changed from $1,318.51 late on Wednesday, while U.S. gold futures for August delivery dipped by 0.5 percent to $1,320.30.
Mitsubishi analyst Jonathan Butler said that gold's push higher appeared to have run out of steam for now.
"There's a return of risk appetite, with equities and the more industrial facing metals having put in a good performance," he said.
"Despite the uncertainty over what Brexit will ultimately mean for the UK, Europe and the West as a whole, investors do not appear to see any compelling reason at present to push long futures positions much higher."
Holdings of the world's largest gold-backed exchange-traded fund, New York-listed SPDR Gold Shares, rose by 2.7 tonnes on Wednesday to the highest level in three years.
Its holdings have increased by 81.4 tonnes this month and 131 tonnes this quarter, marking a second consecutive quarterly inflow for the first time since late 2012.
Gold remains on track for its biggest monthly rise since February, up 8.6 percent, and a second straight quarterly gain. Silver is heading for its best quarter in nearly four years, up by about 19 percent.
Silver was up 0.6 percent at $18.38 an ounce on Thursday, having earlier matched the previous session's 17-month high of $18.44.
It rallied nearly 3 percent on Wednesday, taking the gold-silver ratio, which measures the number of silver ounces needed to buy an ounce of gold, to its lowest in nearly nine months at 71.9.
"Silver is clearly profiting from two different sides at once just now: from the higher gold price on the one hand and from firm base metal prices on the other, as silver is used for the most part in industry," Commerzbank said in a note.
Among other precious metals, platinum was down 0.1 percent at $1,002.41 an ounce, while palladium fell by 0.1 percent to $585.38.