Gold Reverses Losses, Spikes on Jobs Data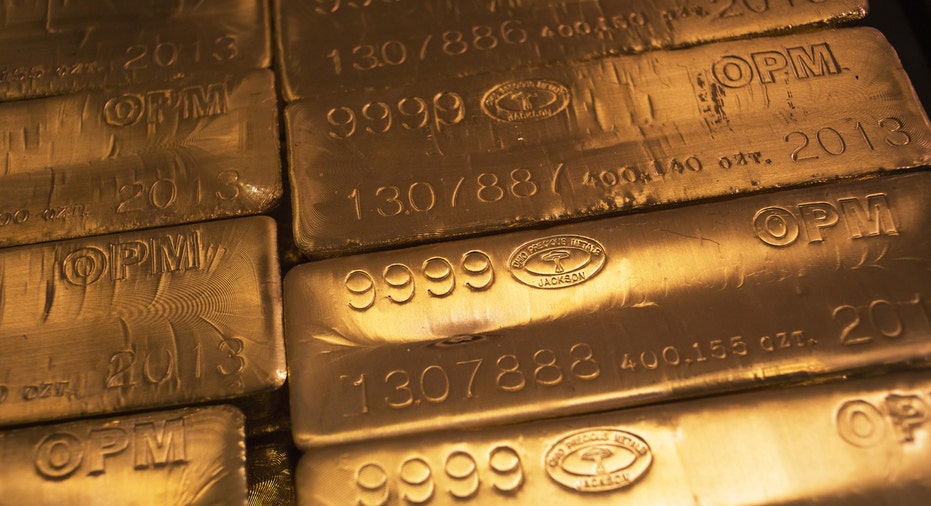 Gold jumped more than 2 percent on Friday and was on track for its biggest daily gain since January on a flurry of short-covering as dismal U.S. jobs data dented expectations the Federal Reserve will raise interest rates this year.
Investors raced to cover bearish short bets and some put on new longs after U.S. Labor Department data showed payrolls outside of farming rose by 142,000 last month, much lower than the 203,000 expected.
The data reinvigorated the market that had been rangebound for months as traders had braced for a rate hike, the first in almost a decade, later this year.
Turnover in December futures in the half hour after the release pierced 4.8 million ounces, worth about $50 million, the highest for a 30-minute period in over a year.
"The numbers look pretty dismal. Now the market is fully pricing out any sort of chance of 2015, and is even reconsidering March," said Bart Melek, head of commodity strategy for TD Securities in Toronto.
While much of the volume was likely due to short-covering, "some people are starting to dip their toes in for long positioning too (for a rate hike)," Melek said.
Gold had earlier slid to its lowest in two weeks on expectations for an upbeat jobs report that would support the case for a near-term rate rise. That would lift the opportunity cost of holding non-yielding bullion while boosting the dollar.
Spot gold was up 2.4 percent at $1,139.41 an ounce at 11:22 a.m. EDT (1522 GMT), after rising 2.5 percent to a session high of $1,151.50. U.S. December gold futures were up $23.1 an ounce, or 2.07 percent, at $1,136.8.
"This, together with inflation remaining low, probably means the Fed is going to have to blink once again before raising rates, and of course in the short term that's positive for gold and precious metals," Mitsubishi analyst Jonathan Butler said.
U.S. and European stock markets sank in response to the drastically poorer-than-expected U.S. jobs numbers, while the dollar fell to a two-week low against the euro.
Among other precious metals, platinum recovered to $903.49 an ounce, up 0.7 percent, after slumping to $888, its lowest since December 2008.
Palladium was up 2.7 percent at $690.97 an ounce, after touching a three-month high of $695.50 an ounce. Silver was up 5.1 percent at $15.20 an ounce.