Gold Poised for Biggest Weekly Gain Since February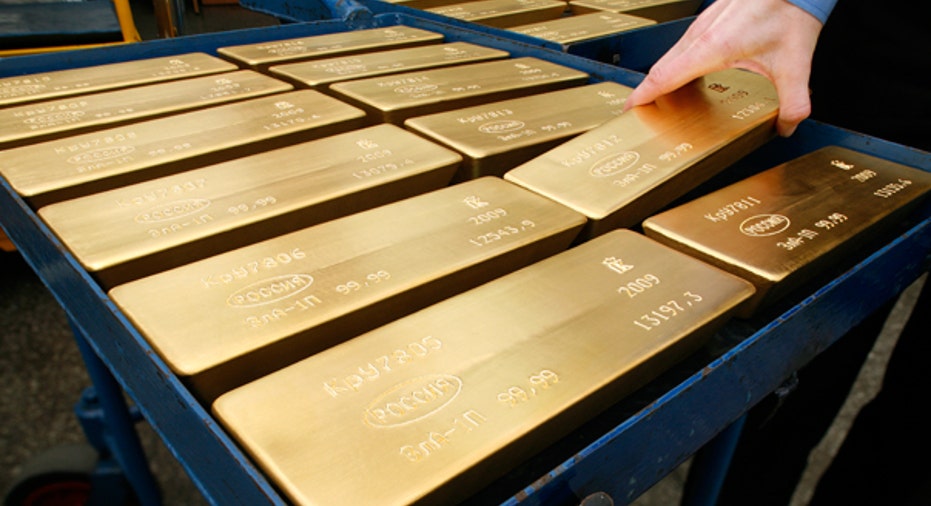 Gold rose for a fourth consecutive session on Friday, on track for its biggest weekly gain since late February, as disappointing U.S. growth and European debt jitters triggered investment demand for the precious metal.
Bullion buying accelerated after a report showed U.S. economic growth cooled in the first quarter as businesses cut back on investment. Some safe-haven buying also supported gold after a credit downgrade of Spain's sovereign debt by Standard & Poor's.
Gold's four-day rise was boosted by option-related buying and after Federal Reserve Chairman Ben Bernanke said on Wednesday the U.S. central bank would not hesitate to launch another round of bond purchases to boost growth if necessary.
"The GDP data may confirm ongoing stimulatory U.S. monetary policies, which is positive for gold," said James Steel, chief commodity analyst at HSBC.
Gold's rise in the face of renewed Spanish debt fears was also seen as bullish, as the metal has tended to follow equities and riskier markets most of this year, Steel said.
Spot gold was up 0.5 percent at $1,664.81 an ounce by 11:24 a.m. EDT (1524 GMT).
For the week, bullion is on track to post a 1.4 percent gain, the largest in eight weeks.
U.S. gold futures for June delivery gained $5.30 at $1,665.80 in weaker-than-usual volume.