Gold Lower on Expectations of Fed Rate Rise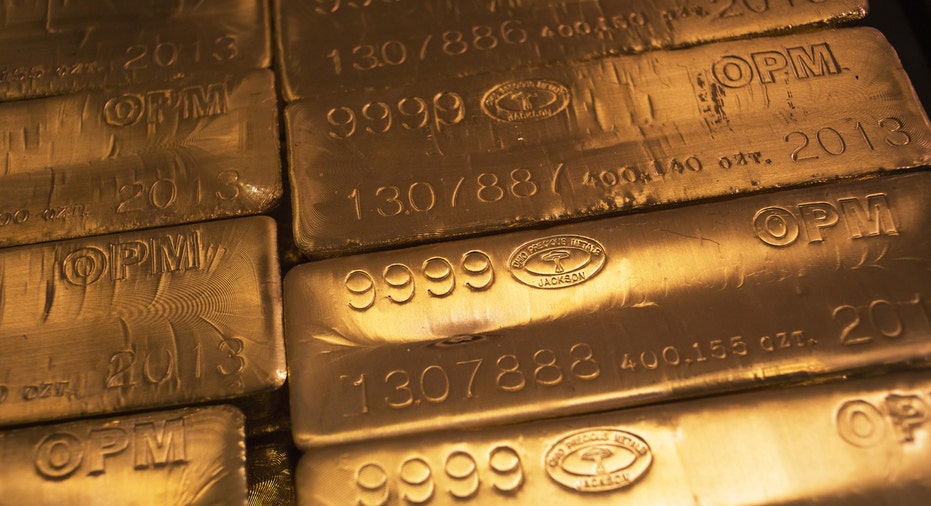 Gold prices tumbled on Friday after the U.S. labor market posted its strongest pace of jobs creation this year in October, magnifying investor expectations for higher interest rates from the Federal Reserve.
The most actively traded gold contract, for December delivery, was recently down $16.40, or 1.5%, at $1,087.80 a troy ounce on the Comex division of the New York Mercantile Exchange. Prices traded as low as $1,186.70, the lowest level since Aug. 7.
The U.S. economy 271,000 new jobs in October, the Labor Department said. This was more than the 183,000 new jobs economists predicted. The unemployment rate, collected through a separate survey, ticked down to 5.0%, from 5.1% in September, in line with economists' expectations.
"Where did all these jobs come from in one month? It's very hard to look at this report and think that the Fed doesn't move forward on it, and for the metal markets it's not bullish," said Ira Epstein, a broker with Linn & Associates in Chicago.
The stronger U.S. labor market clears the path for the Fed to raise interest rates for the first time in nearly a decade. Gold is expected to struggle once rates climb as the precious metal doesn't pay interest and costs money to hold.
"This looks bearish for gold between now and the next Fed meeting...a quarter-point rate increase looks in the cards for their December meeting," said Bob Haberkorn, a senior commodities broker with RJO Futures in Chicago.
Gold prices have tumbled in recent days after Fed officials signaled they will review U.S. economic health and consider raising rates at their December meeting. This surprised many traders, as recent economic readings fell short of forecasts and pointed to a slowdown in growth. This prompted some investors to buy gold and bet that the Fed would delay the shift to higher rates till 2016.
The likelihood of a December interest rate increase by the Fed surged to 70% in recent trading, from 58% prior to the jobs report, according to Fed funds futures data from the CME Group. Investors use fed funds futures to wager on central-bank policy moves.
"People have to build in the idea that U.S. interest rates are going to move moderately higher and that is not friendly to gold," Mr. Epstein said. "The question is how bearish is this going to be for gold?" he added, saying that gold prices could sink to $1,000 an ounce in coming weeks.
Write to Tatyana Shumsky at tatyana.shumsky@wsj.com