Gold Hits Fresh Two-Week High as Dollar Softens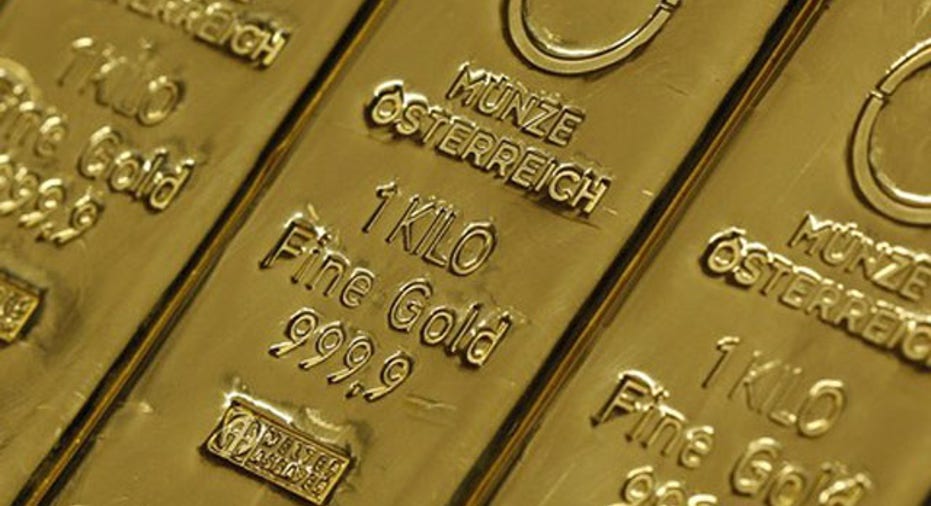 Gold jumped 1.5 percent to a 2-1/2 week high above $1,200 an ounce on Tuesday as the dollar softened against the euro, due partly to better-than-expected German economic data.
Spot gold was up 0.9 percent at $1,197.00 an ounce by 1313 GMT after earlier reaching its highest since Oct. 30 at $1,204.70. U.S. gold futures also jumped to a near three-week high of $1,204.10.
The metal has rebounded 6.4 percent from a 4-1/2-year low of $1,131.85 hit on Nov. 7.
"We are seeing a corrective bounce, but it looks like we have already done quite a lot from the $1,130 lows a couple of weeks ago," Societe Generale analyst Robin Bhar said.
"Gold is benefiting from dollar weakness ... but the bearish factors pointing to rising dollar, stronger economy, Fed tightening, less inflation expectations have not gone away."
The dollar slipped 0.3 percent against a basket of major currencies, mostly due to a stronger euro after the ZEW survey showed German economic sentiment rose in November for the first time in almost a year, beating expectations and raising hopes of an improvement in Europe's biggest economy.
A weaker greenback makes dollar-denominated gold less expensive for holders of other currencies.
Gold had dipped earlier in the session as the dollar was boosted by economic data showing that while U.S. manufacturing output rose only modestly, factory activity rebounded in New York State.
Markets were awaiting minutes of the Federal Reserve's October meeting, to be released on Wednesday.
Holdings in SPDR Gold Trust, the world's largest gold-backed exchange-traded fund, rose 0.33 percent to 723.01 tonnes on Monday, the first increase since Nov. 3.
Elsewhere, India's central bank is in talks with the government to increase curbs on gold imports and an announcement could come as early as Tuesday, a finance ministry source said.
More restrictions could hit demand from India, the second biggest gold consumer, and add pressure on gold prices.
In top consumer China, local prices held steady at a premium of $2-$3 an ounce to London levels, as buying picked up on steadier international prices.
Among other precious metals, platinum rose 0.8 percent to $1,206.75 an ounce, while palladium rose 0.3 percent to $769.50 an ounce. Silver was up 0.8 percent at $16.24 an ounce. (Additional reporting by A. Ananthalakshmi in Singapore; editing by Jane Baird and Keiron Henderson)