Gold Hits 7-Week High, Traders Bet on Rate Hike Delay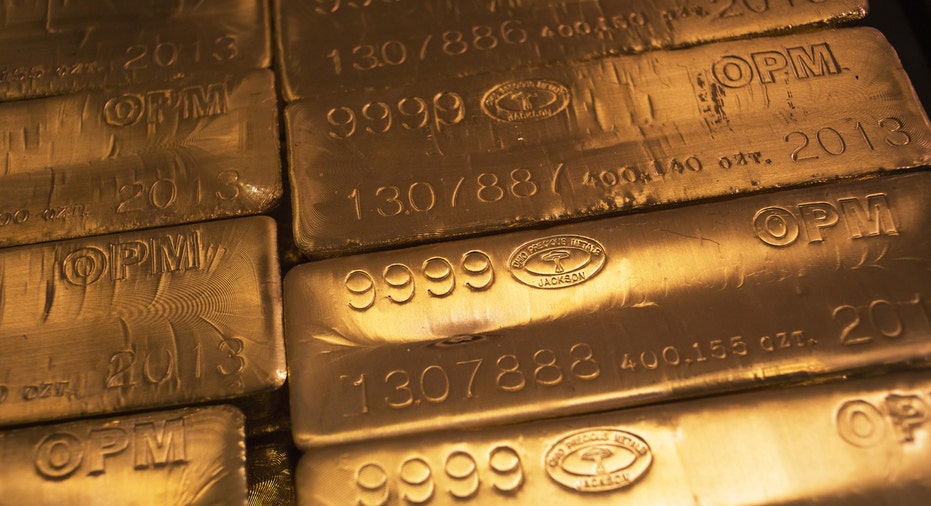 Gold rose to 7-week highs on Monday as expectations that the Federal Reserve will postpone an expected U.S. interest rate hike beyond year-end pressured the dollar to three-week lows against a currency basket.
The dollar index was down 0.1 percent on the day, stung by doubts that U.S. rates will rise this year.
Spot gold reached a peak of $1,166.60 an ounce and was up 0.7 percent at $1,164.60 an ounce at 0925 GMT, while U.S. gold futures for December delivery were up $8.70 an ounce at $1,164.60.
Bets that U.S. rates would rise this year, boosting the opportunity cost of holding gold while lifting the dollar, pushed gold prices to 5-1/2 year lows in July.
However, mixed U.S. economic data and fears that a broader global economic slowdown would affect U.S. growth have since dampened those expectations. Prices are now little changed in the year to date, though they have struggled to rise significantly.
"From the currency side and also from the positioning side, the gold price is getting some support," Julius Baer analyst Carsten Menke said. "The technical picture is improving, so that might lure some more short-term bullish positioning back into the market."
"Still, beyond this short-term noise, it doesn't look like there's been a big shift back into gold," he said. "The view remains that the Fed is going to hike rates eventually. For a reversal of these outflows from the investment side, we would need to see the Fed loosening, rather than tightening."
Fed policymakers are still likely to raise rates this year but that is "an expectation, not a commitment," and could change if the global economy pushes the U.S. economy further off course, Fed Vice Chairman Stanley Fischer said over the weekend.
Goldman Sachs said in a note on Monday that it was maintaining its bearish stance on gold. "We continue to expect continued strengthening of the dollar and a gradual increase in U.S. real rates... to push gold prices further down," it said.
Hedge funds and money managers raised their bullish bets in COMEX gold and silver to four-month highs in the week ended Oct. 6, data on Friday showed, amid expectations the Fed will delay a much-anticipated rate hike.
In South Africa, the Association of Mineworkers and Construction Union voted on Sunday to strike at the operations of AngloGold Ashanti, Harmony Gold and Sibanye Gold.
Silver was up 1.1 percent at $15.99 an ounce, while platinum was up 1.1 percent at $989.50 an ounce. Palladium was up 0.4 percent at $710.60.
(Additional reporting by A. Ananthalakshmi in Singapore, editing by William Hardy)