Gold Heads to 2-Year Low; Clsoing in on 4th Week of Decline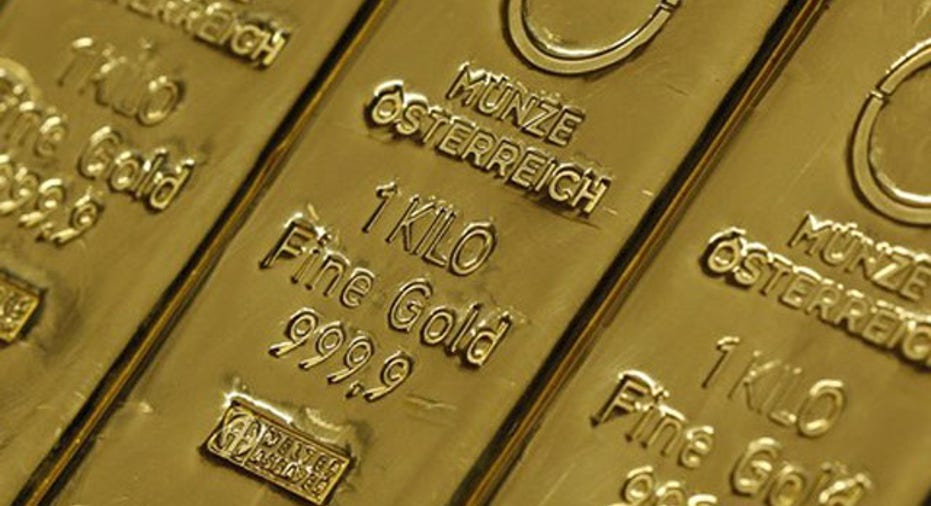 Gold was little changed in cautious trade on Friday, heading for a fourth week of losses after this week's historic sell-off shattered investors' confidence in the typically safe-haven asset. Gold investors are waiting for the release of U.S. CFTC commitment of traders data at 1930 GMT for more trading cues after funds dumped their holdings on global exchange-traded funds.
Spot gold added $1.60 an ounce to $1,392.35 by 0022 GMT, still within sight of a 2-year trough touched earlier this week. The metal recorded its biggest ever daily fall in dollar terms on Monday, catching gold bulls, speculators and veteran investors by surprise.
U.S. gold futures were also little changed at $1,392.70 an ounce.
Premiums for gold bars in Hong Kong, Singapore and Tokyo were at multi-months highs after the drop in prices ignited a spate of buying in gold coins, nuggets and bars.
Investors in U.S.-based funds pulled $2.7 billion out of commodities and precious metals funds in the latest week as gold suffered a sharp selloff, data from the Thomson Reuters Lipper service showed.
The largest exchange-traded fund (ETF) for bullion saw less money outflows than during the 2009 selloff, according to funds tracker Lipper.
The euro zone will slow its budgetary belt-tightening to help reinvigorate economic growth, a top EU official said on Thursday, highlighting a policy shift the United States has long been pressing for.
For the top stories on metals and other news, click , or MARKET NEWS * Worries over global growth capped Asian share prices on Friday as more soft U.S. economic data and mixed U.S. earnings results further undermined investor sentiment already hit by a broad sell-off that started earlier in the week.
The euro and yen started Asian trade on Friday in familiar territory having steadied from wild swings in a week that took a heavy toll on commodity currencies such as the Australian dollar.
U.S. crude futures extended declines towards $86 a barrel on Thursday, hurt by a stronger dollar and lingering concerns over global demand for oil. DATA/EVENTS (GMT) 0600 Germany Producer prices 0800 Euro zone Current account 0800 Italy Industrial orders 1930 U.S. CFTC commitment of traders data N/A European Central Bank Governing Council Member Jens Weidmann and German Finance Minister Wolfgang Schaeuble hold press conference ahead of IMF Spring Meetings in Washington PRICES Precious metals prices 0022 GMT Metal Last Change Pct chg YTD pct chg Volume Spot Gold 1392.35 1.60 +0.12 -16.85 Spot Silver 23.30 0.06 +0.26 -23.05 Spot Platinum 1424.50 2.00 +0.14 -7.20 Spot Palladium 663.47 -3.03 -0.45 -4.12 COMEX GOLD JUN3 1392.70 0.20 +0.01 -16.89 4474 COMEX SILVER MAY3 23.28 0.03 +0.13 -23.01 528 Euro/Dollar 1.3054 Dollar/Yen 98.28 COMEX gold and silver contracts show the most active months.