Gold Heads for Biggest Quarterly Loss in a Year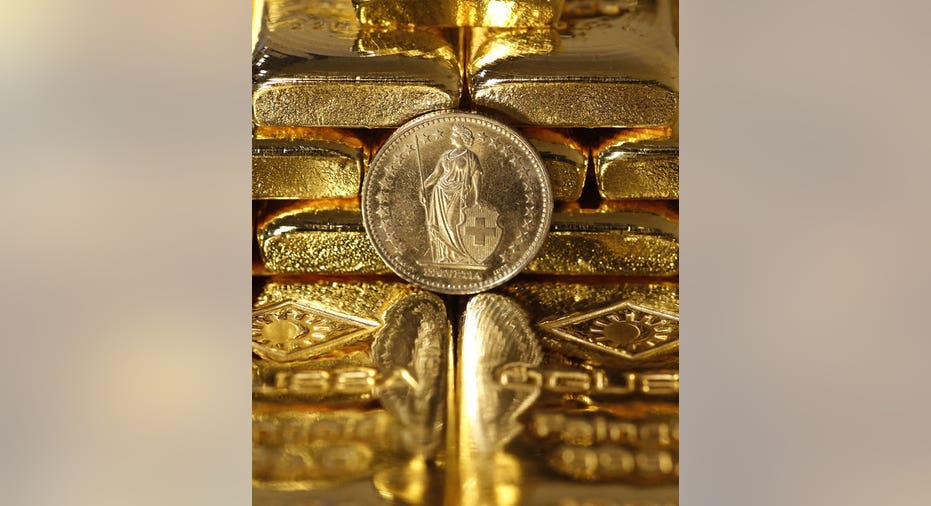 Gold fell 1 percent on Wednesday, heading for its biggest quarterly loss in a year as the dollar strengthened and the market awaited clarity on the timing of a hotly anticipated U.S. interest rate rise.
Platinum remained on track for its biggest quarterly loss in seven years after plunging to its lowest level since December 2008 on Tuesday on fears of a drop in demand for diesel cars in the wake of the Volkswagen emissions scandal.
Gold has fallen nearly 5 percent since July in a fifth successive quarter of losses, its longest quarterly run lower since 1997.
Spot gold was down 1.1 percent at $1,114.70 an ounce at 1400 GMT, while U.S. gold futures for December delivery were down $13.50 an ounce at $1,113.30.
The metal has come under pressure from expectations that the Federal Reserve is set to hike U.S. interest rates this year, potentially lifting the opportunity cost of holding non-yielding bullion while boosting the dollar, in which it is priced.
"Most of the weakness is due to the stronger U.S. dollar and expectations that interest rates in the United States will rise at some point," said Carsten Fritsch, an analyst at Commerzbank. "Since these expectations have shifted now to the December meeting, it will be difficult for gold to stage a longer-lasting rally."
Gold hit near two-week lows on Wednesday after a report showed the U.S. private sector added more jobs than expected in September. Traders will also be eyeing a speech by Fed Chair Janet Yellen later on Wednesday for clues about the economy and the timing of a rate hike.
Spot platinum was down 0.1 percent at $911.00 an ounce, and has fallen nearly 15 percent this quarter.
The metal was hit last week by news of Volkswagen's falsification of U.S. vehicle emission tests, which some investors believe could affect demand for diesel cars. Platinum is widely used in emissions-controlling automotive catalytic converters, particularly for diesel engines.
The market is also suffering from a dearth of platinum jewelry buying in China, and from rising supply from South African producers, who are ramping up output after last year's unprecedented five-month miners' strike.
"On the supply side there is plenty of metal in the market because producers are having to sell as much as possible to rebuild their balance sheets after last year," Mitsubishi analyst Jonathan Butler said. "In the short term at least, the condition of oversupply in platinum is likely to prevail."
Palladium has gained as investors believe demand for gasoline-powered cars could increase. The metal, used in catalysts for gasoline-powered cars, was set to log its best month since July 2013, up 10 percent, though it was still heading for a narrow quarterly loss.
Spot palladium was up 0.5 percent at $657.50, while silver was up 0.1 percent at $14.62 an ounce.
(Additional reporting by A. Ananthalakshmi in Singapore; Editing by Jason Neely and Pravin Char)