Gold Gets Its Groove Back, Hits 5-Month High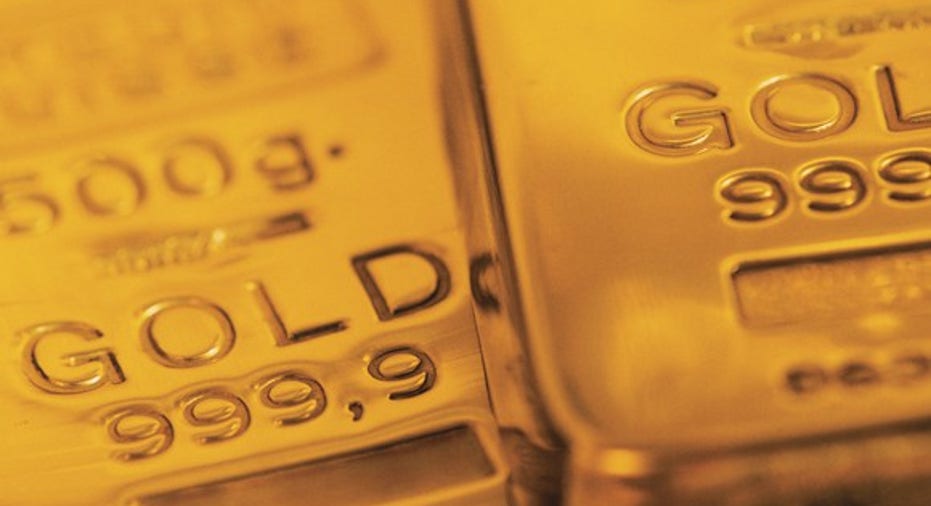 Gold, silver and prices for other metals leapt Thursday, bolstered as the U.S. dollar was shoved lower after U.S. President Donald Trump said the currency has been trading at "too strong" of a level.
Gold is nearing the $1,300 level and has gained nearly 11% this year. Silver is up even more, nearly 15% this year, sitting at the $18 level.
Those prices were pushed up while the U.S. dollar was pushed down against most rivals Wednesday after Trump told The Wall Street Journal the U.S. currency "is getting too strong" and he would prefer the Federal Reserve to keep interest rates low.
A weaker greenback tends to lift prices for dollar-denominated commodities as it makes them cheaper for holders of other currencies to buy.
The dollar fell to a five-month low against the yen USDJPY, +0.21%  and the ICE Dollar DXY, +0.31% dropped to an almost two-week low after Trump's comment. "I think our dollar is getting too strong, and partially that's my fault because people have confidence in me," he told the Journal.
"It's very, very hard to compete when you have a strong dollar and other countries are devaluing their currency," he said.
Thursday's bump up for gold followed Wednesday's settlement at $1,278.10 an ounce, the highest since Nov. 7, according to FactSet data. The precious metal has risen in recent sessions as investors flocked to assets perceived as having low risk.
Gold on Tuesday closed above its 200-day moving average of $1,260.49, pointing to a developing uplift, technical analysts have said.
"The pullback in the dollar and U.S. rates has been supportive. French elections ahead and recent geopolitical headlines have also contributed to gold's strength of late, highlighting gold's role as a diversifier amid broader uncertainty and a hedge against tail risks," said UBS strategist Joni Teves in a Wednesday note.
"But gold's reaction to geopolitical risks tends to be volatile and very headline-driven, which could make it difficult to trade purely on the back of these factors," she added.
Separately, the latest read on inflation at the producer level - the PPI Index, dipped in March -0.1%, the first drop in seven months, accordng to the Labor Department. Still, inflation has been ticking upward, rising 2.3% over the past 12-months.
Friday investors will get a fresh read on inflation at the consumer level with the release of the Consumer Price Index (CPI).