Gold Gains as Global Markets Plunge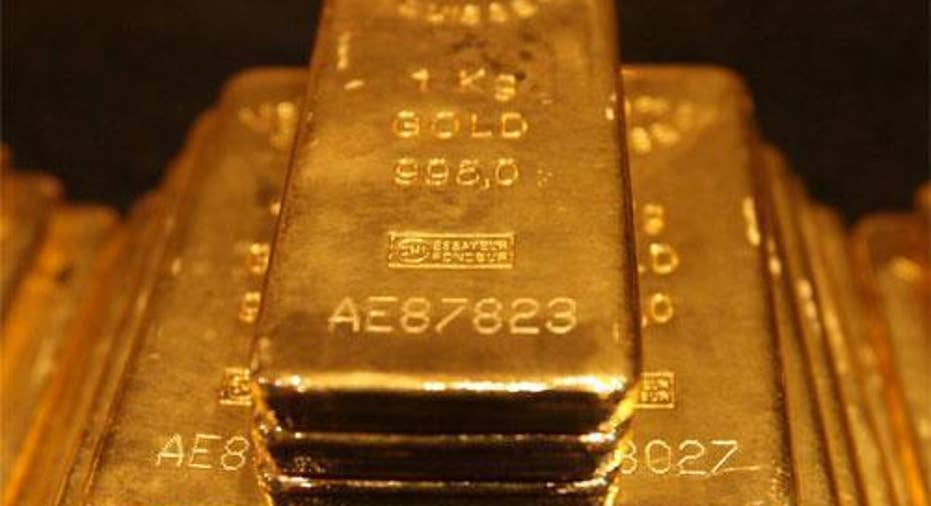 Gold prices rose Wednesday as plummeting global markets pushed investors into haven assets, rekindling the precious metal's appeal in times of turbulence.
Gold's gains came as stock markets around the world once again sold off sharply, with China's Shanghai Composite Index falling 1%, Japan's Nikkei falling 3.7%, and Europe's Stoxx 600 index falling 2.2%. The Dow Jones Industrial Average was down 2% in early trading. The U.S. oil benchmark sank to a new 12-year low. Treasury yields fell and the U.S. dollar and Japanese yen edged higher.
Gold futures for the most-actively traded February contract were up 1.2% at $1,102 a troy ounce on the New York Mercantile Exchange. Gold had suffered in 2015 as the Fed marched toward its first interest-rate increase in nearly a decade, but has recovered recently amid global financial market turmoil and fears that economic growth is slowing.
Such haven buying has helped gold gain 3.3% an ounce since the start of the year.
Still, it wasn't good news for all precious metals, as platinum hit a seven-year low for the third day in a row.
The market is expecting a further boost to for gold from the current rout, with expectations that it could push the next U.S. interest-rate increase further into the future. U.S. rate increases make gold less competitive with interest-bearing securities like Treasurys while they also boost the dollar.
"It now looks as likely as not that we'll see the first rise in December 2016," said Jonathan Butler, precious metals strategist at Mitsubishi Corp.
Platinum futures were down 1.2% at $820.60 an ounce. Investors are junking some of their holdings in the face of Chinese demand worries, the declining diesel-engine share of the car market, and as the weak South African rand is pushing supplies onto the market.
The metal is predominantly used in the manufacture of car autocatalytic converters, which reduce toxic emissions.
With 2016 car sales growth expected to be strong and mine output ultimately falling, though, "this suggests the price should rally, unless investors continue to lose faith in the long-term story," said Macquarie in a note. "We see the problems but believe they are overstated."
Among the other precious metals, silver was down 0.2% at $14.09 an ounce and palladium was down 2.1% at $486.60 an ounce.
By Ese Erheriene and Christian Berthelsen