Gold and Silver Miners Suffer a Meltdown, but It's Not Time to Panic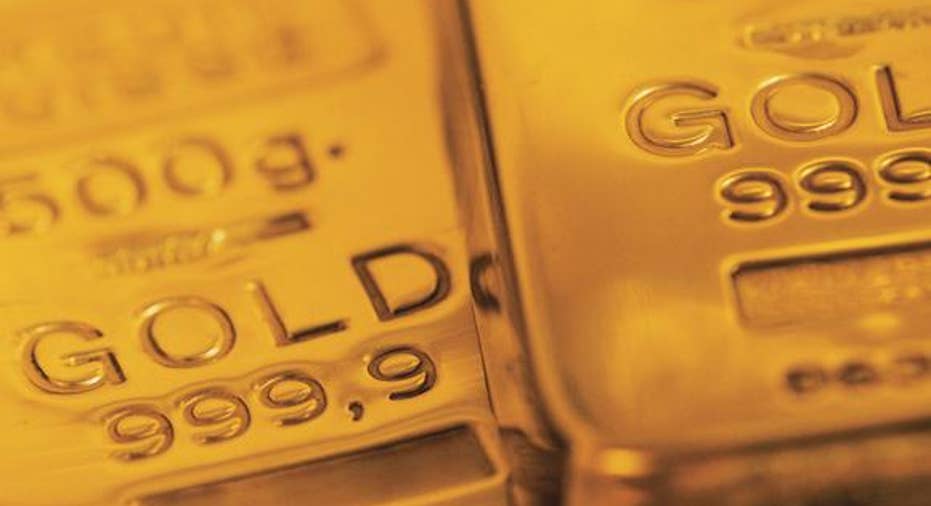 Spoken firsthand, it was not a great day to be an owner of gold and silver mining stocks, although everything should be taken in stride.
Gold and silver miners suffer a meltdown As of 4 p.m. ET, gold had declined by roughly $7 an ounce to $1,278, although it dipped more than 1% by midday, whereas silver dipped $0.07 an ounce to $17.32. Like gold, silver was down in excess of 1% in overseas trading prior to the opening of the U.S. markets.
What was the culprit for the declines today in precious metals? It doesn't appear to be anything truly fundamental. Instead, a rebound in the U.S. dollar, which recently hit a 15-month low, and profit-taking appear to be the primary reasons for today's decline. The dollar and gold tend to move in opposite directions, so a rebound in the dollar this week has put gold (and silver, since silver tends to move in tandem with gold) under pressure since Monday.
Profit-taking was particularly evident in a number of gold and silver miners today:
Randgold Resources : down as much as 12%
B2Gold : down as much as 12%
Great Panther Silver : down as much as 21%
Endeavour Silver : down as much as 10%
Primero Mining : down as much as 13%
McEwen Mining : down as much as 11%
Alamos Gold : down as much as 11%
This isn't the time to panic As I said, it wasn't a great day to be invested in lustrous metals. But if we put things into perspective, this pullback was probably to be expected. Here's how those same companies have performed on a year-to-date basis through today's close:
Randgold Resources: up 38%
B2Gold: up 96%
Great Panther Silver: up 214%
Endeavour Silver: up 149%
Primero Mining: down 27%
McEwen Mining: up 120%
Alamos Gold: up 94%
Image source; Great Panther Silver.
With the exception of Primero Mining, which we'll get to a bit later, every gold and silver miner was vastly outperforming the broader market and was probably due for a healthy pullback.
Most importantly, the fundamental reasons to own gold and silver miners still holds water. Aside from gold and silver being assets that investors flock to during times of uncertainty -- and there's plenty of uncertainty at the moment with China's growth rate slowing and U.S. GDP growth in Q4 and Q1 disappointing Wall Street -- there's strong physical demand for both metals. Central bank demand for gold has been on the rise as low-yield environments in most developed countries push bond yields lower. For silver, it's all about the solar industry, which sports a compound annual growth rate of 53% over the past decade and relies on the superior conductivity of silver for solar panels.
Genuine fundamental improvements could drive growth But it's the fundamental improvement of most precious metal miners that's the real story here. After years of expansion with little regard to cost, metal miners found themselves crushed by high costs. After prudently scaling back expansion plans and working to improve ore grades and recovery, we're witnessing what looks to be sustainable profit growth potential for most mining companies.
For example, African gold miner Randgold Resources earlier this morning reported an 11% dip in gold production in Q1 to 291,912 ounces, but managed to boost profit by 25% year-over-year to $63.9 million as it benefited from reduced costs and a 9% increase in its average selling price of gold. Favorable currency movements have been especially prevalent in African miners, and Randgold's first-quarter results are a perfect example of that.
Image source: Alamos Gold.
B2Gold, on the other hand, delivered record quarterly production last week of 127,844 ounces in Q1, a 10% increase from the prior-year period. The most important component of B2Gold's update was that it remains on track to meet its all-in sustaining cost (AISC) guidance of $895-$925 an ounce, which is well below where current spot gold is trading. With costs under control, B2Gold has the luxury of focusing on building out its Fekola mine.
The same can be said for junior gold miner McEwen Mining, which reported a 14% increase in Q1 gold equivalent ounce (GEO) production to 37,958 ounces. In fact, McEwen wound up boosting its full-year production guidance to 144,000 GEO. Keep in mind that McEwen has no debt, which is a rarity among mining companies, meaning its recently royalty rights acquisition is all the more special.
Alamos Gold may have a much higher AISC basis than many of its peers, but even it delivered genuine improvement in the fourth quarter. In its Q4 report, AISC fell $52 an ounce to $1,073 an ounce, and for fiscal 2015 AISC dropped more than $100 an ounce to $1,091 an ounce. Coupled with modest production increases at El Chanate and Young-Davidson, Alamos could be in for a substantial turnaround in 2016 and beyond.
Silver miners Great Panther Silver and Endeavour Silver have also delivered substantial cost reductions. In fiscal 2015, Great Panther's AISC dropped by an impressive 38% to $13.76 an ounce. The importance of its cost-cutting initiatives means Great Panther is likely to be profitable at spot silver prices -- no small feat for a junior silver miner that's working on the buildout of its San Ignacio mine.
Image source: Primero Mining.
As for Endeavour Silver, its Q1 update showed a 17% production decline in silver and a 1% production drop in gold, but it importantly should feature a reduction in AISC from the prior-year period when it reports Q1 results. In Q4, Endeavour announced that AISC dropped 7% to $15.62 an ounce, net of gold credits. Endeavour, like most silver miners, is focused on improving quality rather than kicking out quantity.
The one exception, as noted above, is Primero Mining, which is down 27% year to date. Primero recently lowered its full-year production guidance and reupped its AISC forecast (which is still well below gold's spot price per ounce). It's also dealing with tax authorities in Mexico that was to throw out its Advanced Pricing Agreement that covers what portion of Primero's income is subject to tax.
Primero aside, fundamental factors for both precious-metal miners and the physical metals they sell look to be improving. Today's drop is not the time to panic. Instead, it could be time to look for bargains.
The article Gold and Silver Miners Suffer a Meltdown, but It's Not Time to Panic originally appeared on Fool.com.
Sean Williamshas no material interest in any companies mentioned in this article. You can follow him on CAPS under the screen nameTMFUltraLong, track every pick he makes under the screen name TrackUltraLong, and check him out on Twitter, where he goes by the handle@TMFUltraLong.The Motley Fool has no position in any of the stocks mentioned. Try any of our Foolish newsletter servicesfree for 30 days. We Fools may not all hold the same opinions, but we all believe thatconsidering a diverse range of insightsmakes us better investors. The Motley Fool has adisclosure policy.
Copyright 1995 - 2016 The Motley Fool, LLC. All rights reserved. The Motley Fool has a disclosure policy.