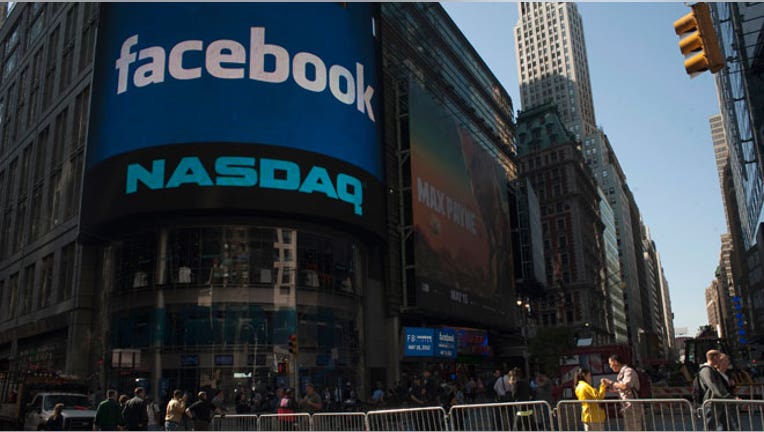 Encouraged by the escalating M&A market and grappling with tumbling trading volumes, some exchanges are now somewhat ironically exploring go-private deals just a dozen years after going public.
The buyout buzz is raising some eyebrows as going private could limit transparency in the sometimes-murky exchange world while simultaneously undermining their ability to sell customers on a key revenue driver: the merits of going public.
"The SEC -- having given almost no thought to permitting exchanges to go public -- should, at a minimum, give very careful consideration to the pros and cons of exchange going-private transactions," Harvey Pitt, former chairman of the Securities and Exchange Commission, said in an email.
M&A speculation began focusing on the exchange industry earlier this month after FOX Business's Charlie Gasparino reported that Nasdaq OMX Group (NASDAQ:OMX) recently held talks with private-equity giant Carlyle Group (NASDAQ:CG) about a leveraged buyout.
Jumping on the M&A Bandwagon?  
No deal was reached due to disagreements over price, but it's clear Nasdaq was seriously entertaining a go-private deal, especially after the exchange was left out of recent consolidation like IntercontinentalExchange's (NYSE:ICE) $8.2 billion takeover of NYSE Euronext (NYSE:NYX).
Nasdaq CEO Bob Greifeld undoubtedly feels his stock is undervalued, trading at just 11 times projected 2013 earnings, compared with 18 times for CME (NYSE:CME) and 16 times for NYSE.
At the same time, CBOE Holdings (NASDAQ:CBOE), the parent of the Chicago Board Options Exchange and provider of popular contracts like the VIX volatility index, last week said it too would consider going private again if it benefited shareholders.
"If valuations as a result of conversations with Carlyle lift all boats, so be it ... We would have to entertain changes in our structure," Edward Tilly, CBOE's chief operating officer, said at a forum. However, Tilly didn't exactly suggest CBOE would jump at the prospect of going private, noting the exchange is "getting into a nice rhythm as a public company."
The deal talk comes against the backdrop of increasing signs of life in the M&A world, with a crush of major deals announced in recent weeks, including Office Depot's (NYSE:ODP) $1.2 billion acquisition of rival OfficeMax (NYSE:OMX) on Wednesday and Warren Buffett's $28 billion takeover of H.J. Heinz (NYSE:HNZ) last week.
Transparency Questions Swirl
Still, go-private speculation is raising some questions about the ability of the investing public to see inside these crucial cogs in the capital market system which only recently went public in the first place.
CBOE held its initial public offering in 2010, while NYSE switched from a non-profit in 2006 and Nasdaq was first listed in 2000.
"One good result that came from exchanges going public was greater transparency regarding the markets they maintain," Pitt said.
That transparency can be especially helpful these days as the investing public grows skeptical about an increasingly complex market structure, one that seems to cater to high-speed traders instead of retail investors and has been the subject of high-profile glitches (see: 2010 flash crash).
As public companies, exchanges release boatloads of information about their financial performance, internal market metrics, overall strategy and investing trends.
"You probably would see things like that disappear from the public stage and that probably would hurt what the public in general knows about the capital market structure," said Gaston Ceron, an equity analyst at Morningstar who covers the industry.
Irony of Going Private
Ceron, who stressed that he doesn't believe CBOE is signaling an imminent go-private deal, said these questions often arise when a major industry mulls going private.
"With exchanges maybe that goes a step further because they are the market venue where buyer meets seller and capitalism happens. They are more important in that sense than a regular company," he said.
Given that importance, Pitt said it's possible the SEC could impose disclosure obligations on the exchanges that would force them to "maintain a steady flow" of facts and figures about their operations and market structure. "It could be required as the price for going private," he said.
The buyout speculation is also curious given the fact that exchange obviously rely on companies going and remaining public to generate millions of dollars in listing fees.
Last year NYSE led the world in global initial public offerings, listing 120 IPOs that raised $37 billion.
"One great irony of all this is that exchanges make their money by persuading private-sector companies they should go public," said Pitt.  "And yet, here are some exchanges now actively considering taking actions that the exchanges themselves would not want to see many public companies pursue!"