GM's U.S. Workers to Get $12,000 Checks After Record Profits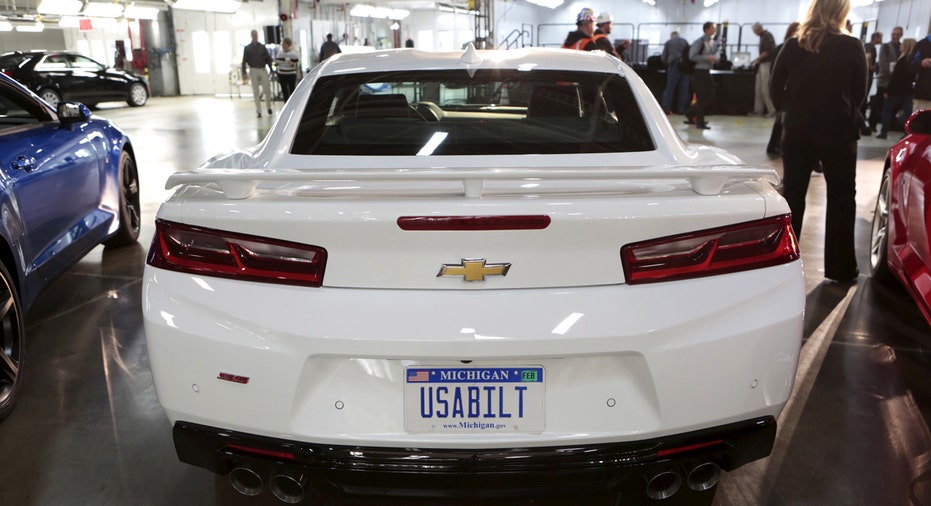 General Motors (NYSE:GM) hourly employees in the U.S. will each receive record profit-sharing checks of $12,000, reflecting the automaker's best-ever earnings in North America.
GM said Tuesday it earned $12 billion before taxes in North America last year, a 9.1% increase versus 2015. Like its Big Three rivals Ford (NYSE:F) and Fiat Chrysler (NYSE:FCAU), GM has benefited from consumer demand for lucrative SUVs and pickup trucks in the U.S. The company has also cut back on selling to fleets, a business that generates smaller profits.
Based on North America results, GM's 52,000 union workers will get the record profit-sharing checks that are worth $1,000 more year-over-year. The checks will cost GM about $624 million.
Automotive manufacturing is at the forefront of conversations in the White House about American jobs. GM CEO Mary Barra met with President Donald Trump last week as a member of the president's council of chief executives. Ford CEO Mark Fields and Fiat Chrysler CEO Sergio Marchionne have also met with President Trump, who has been critical of the industry's production of small cars in Mexico.
U.S. auto sales are expected to moderate in 2017 following back-to-back years of record new-vehicle deliveries. Sales of passenger cars continued to slide in January, and manufacturers have cut some production to focus on supplying dealers with popular SUVs.
GM let go of 2,000 workers in Ohio and Michigan last month amid slow sales of small cars. The Ohio plant makes the Chevrolet Cruze, and the Michigan facility makes the Chevrolet Camaro and two Cadillac sedans, the CTS and ATS.
Globally, GM's net income for the full year dropped 2.7% to $9.4 billion, although revenue climbed 9.2% to $166.4 billion. Results in China were slightly softer, and GM posted a $257 million loss in Europe due to the weakening British pound.
Fourth-quarter net income fell 71% to $1.8 billion overall on revenue of $43.9 billion. Adjusted earnings of $1.28 per share beat Wall Street's forecast of $1.17.
GM recently offered its 2017 outlook, calling for strong earnings of $6 to $6.50 per share on an adjusted basis. Excluding one-time charges, GM booked earnings of $6.12 a share in 2016.