GM, UAW Deal to Make 6,000 U.S. Jobs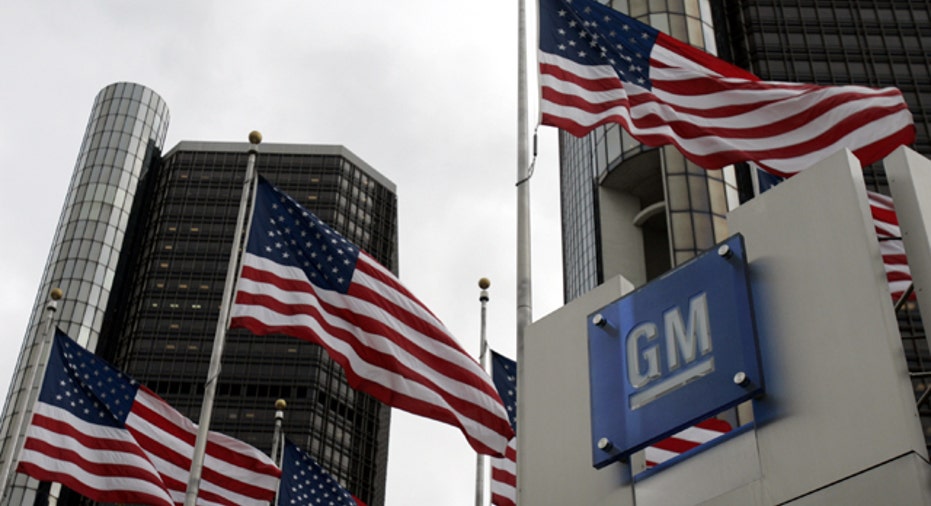 A tentative contract between General Motors Co and the United Autos Workers would create more than 6,000 U.S. factory jobs and pay existing workers profit-sharing bonuses of at least $3,500 in 2012, union officials said Tuesday.
The proposed contract would also give workers an annual payment of $1,000 as a form of ``inflation protection'' and would offer payouts of up to $75,000 for some skilled workers to retire by March.
The framework for wages and benefits for roughly 48,500 UAW-represented workers represents the first new contract for American auto workers since the Obama administration's bailout of GM and Chrysler Group LLC in 2009.
The talks in Detroit have played out at a time of increasing uncertainty about the strength of U.S. auto sales and the risk of another recession.
Local leaders from the UAW met in Detroit Tuesday to approve the deal, sending the proposed contract to GM workers for a ratification vote the union expects to be completed by the end of next week.
The outline of the proposed GM contract had become clear since the automaker and the UAW reached a deal late Friday, but neither side had confirmed the details before Tuesday.
The four-year contract would also give all GM workers a one-time bonus of $5,000 upon ratification. A new profit-sharing agreement would pay workers based on the automaker's North American earnings, rather than the more narrow U.S. profits.
The ``vast majority'' of the new jobs created by the GM contract would be at the entry-level wage now near $15 per hour, about half the pay rate for veteran workers, the UAW'S chief GM negotiator, Joe Ashton, told reporters.
Those entry-level workers will also receive a wage increase of up to $3.50 per hour.
``We really came into this agreement focused not just on taking care of UAW members, but in creating jobs for America,'' said UAW President Bob King. ``We're bringing a lot of work that left this country, back into this country.''
UP NEXT: CHRYSLER
As expected, the proposed contract also includes production commitments for new vehicles at GM assembly plants in Tennessee and Missouri and additional jobs at three powertrain plants in Michigan.
The completion of the GM negotiations clears the way for King to turn to Chrysler Group LLC. Contract talks with the company, the smallest of the Detroit automakers, broke off last week on the cusp of an expected agreement.
Chrysler Chief Executive Officer Sergio Marchionne was expected to return to Detroit sometime Tuesday to resume talks.
Union officials and industry executives expect the GM deal to provide a rough blueprint for contracts at Chrysler and Ford Motor Co, although total compensation at the companies is expected to differ more sharply than in the past.
Chrysler, which is controlled by Fiat SpA, has insisted that it hold compensation near its current level of about $49 per hour in average wages and benefits. By contrast, GM is at $56 per hour, and Ford is at $58.
The UAW's four-year contracts with all three Detroit automakers expired last week, but were extended indefinitely.
At stake are wages and benefits for about 112,500 unionized U.S. auto workers at GM, Chrysler and Ford, who have gone without a base pay increase since 2003.
The contracts will also set a benchmark for wages at auto parts suppliers and at nonunion plants operated by Asian and German automakers in the southern United States.
The UAW has hoped to use new labor agreements with the Detroit automakers as a springboard to winning first-ever contracts to represent workers at U.S. factories operated by Japanese, Korean and German automakers.
Shares of GM were down almost 1.7 percent at $22.66 on Tuesday afternoon, while Ford shares were flat at $10.54.
GM shares have lost almost 39 percent of their value since the start of the year. Shares of Ford are down almost 37 percent over that period. (Additional reporting and Kevin Krolicki and Ben Klayman in Detroit; Editing by Steve Orlofsky, Lisa Von Ahn and Matthew Lewis)