GM Says Hefty Truck Discounts Won't Last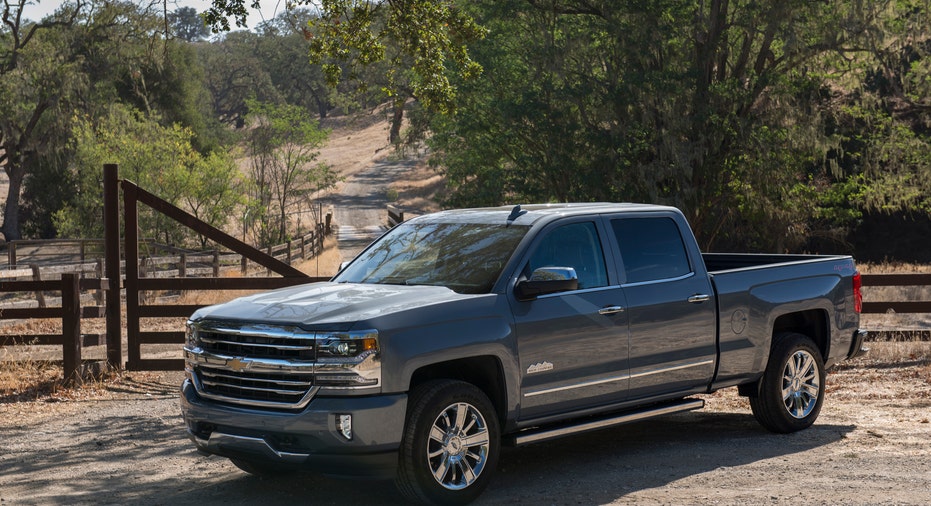 General Motors (NYSE:GM) has a message for investors: Truck discounts will be short-lived.
Beginning last week, GM made headlines for putting steeper discounts on its highly profitable Chevrolet Silverado and GMC Sierra full-size pickups. Citing J.D. Power data, Bloomberg reported that GM doubled incentive offers on certain models during the first 10 days of July. But GM Chief Financial Officer Chuck Stevens, speaking to analysts on a conference call Thursday, said the truck promotions were aimed at moving 2016 models off the lot.
"That is absolutely not a shift in our focus and discipline around incentives. That was nothing more than a tactic to kick off the model-year '16 sell-down as we get ready to launch both model-year '17 trucks and SUVs, as well as new products," he said.
Stevens also acknowledged that with consumer demand possibly leveling off, incentive spending has risen slightly across the industry.
Despite a decline in sales, GM showed no signs of slowing down in the second quarter. The automaker's profit more than doubled to $2.87 billion, a post-bankruptcy record, as trucks and sport-utility vehicles overshadowed weaker sales of less-profitable vehicles.
GM said Thursday its global vehicle sales nearly remained level in the latest period, showing just a slight loss of 0.1%. Declines were more profound in GM's largest market, North America, where sales were down 5.7%. In the U.S., sales have retreated 4.4% since the start of 2016.
But those declines were largely driven by a planned reduction in deliveries to rental fleets. GM has argued that scaling back those sales will refocus the car maker on "profitable growth" and help improve residual values.
Meanwhile, consumer demand for trucks and SUVs, two segments that generate strong profits for GM, have lifted the company's bottom line. GM also cited pricing gains in the second quarter fueled by the launch of new products, including the Chevrolet Malibu and Camaro.
GM booked record North America pretax earnings of $3.6 billion, and executives expect a strong second half. GM raised its 2016 earnings guidance by 25 cents to a range of $5.50 to $6 a share.
Second-quarter earnings came in at $1.81 a share, or $1.86 a share when excluding one-time charges. Revenue jumped 11% to $42.4 billion. GM beat expectations for the top and bottom lines. Analysts expected an adjusted profit of $1.52 a share and revenue of $38.9 billion.
GM was the first automaker to report earnings following the U.K.'s vote to leave the European Union in late June, and the company believes its operations in the region could be negatively affected. GM said the impact of a weaker British pound and uncertainty in the European market could cost the company up to $400 million. Executives also warned that turning a profit in Europe this year could prove difficult. In the second period, GM posted a quarterly profit in Europe for the first time in five years.
Also on Thursday's earnings call, CEO Mary Barra provided additional details on GM's plans for self-driving cars. GM, which made a $1 billion investment in Lyft, made a separate move to acquire Cruise Automation, which develops autonomous vehicle technology. Barra said GM has already begun test-driving cars on public roads using Cruise Automation software. According to Stevens, the Cruise Automation purchase was completed at a cost of $581 million, half of it in cash and the other half in stock.