GM Recalls 4.3 Million Vehicles Worldwide for Software Defect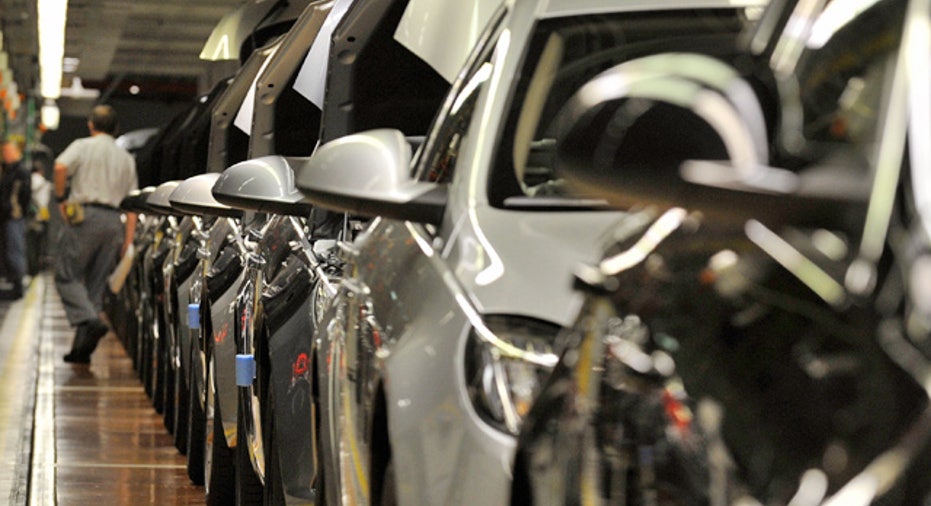 General Motors Co said on Friday it will recall nearly 4.3 million vehicles worldwide due to a software defect that can prevent air bags from deploying during a crash, a flaw already linked to one death and three injuries.
GM's action marked the latest massive air bag-related recall in recent years by leading automakers, and was the latest air bag-related issue the Detroit automaker has faced.
The world's No. 3 automaker said the sensing and diagnostic module that controls air bag deployment has a software defect that may prevent the deployment of frontal air bags in certain "rare circumstances."
GM said the recall of trucks, cars and SUVs from the 2014 to 2017 model years would not have a material impact on its financial results. The recall includes some newer models of the Buick LaCrosse, Chevrolet Corvette, Silverado 1500, Chevrolet Tahoe, Suburban and Silverado HD and Cadillac Escalade.
GM stock fell on the news and was trading down $0.90 a share to $30.81, down 2.8 percent.
The U.S. National Highway Traffic Safety Administration (NHTSA) said in a notice posted on Friday that "certain driving conditions may cause the air bag sensing and diagnostic module software to activate a diagnostic test" that would prevent the air bag from deploying in the event of a crash.
GM received a report in May of a crash involving a 2014 Chevrolet Silverado truck in which the driver's frontal air bag and seat belt equipment called pretensioners did not deploy. Pretensioners tighten up any slack in the seat belt webbing in the event of a crash and work in tandem with the air bags.
GM opened an investigation into the issue in June and conducted road testing at its Milford Proving Grounds in August before deciding on a recall.
The company said its dealers will update vehicle software to prevent future air bag and pretensioner nondeployments.
GM has faced other air bag issues in recent years.
In 2014, GM recalled nearly 2.6 million vehicles because of an ignition-switch defect that prevented air bags from deploying in some crashes. GM's independent fund set up to compensate victims awarded $594.5 million and approved 124 death and 275 injury claims in connection with that recall.
In July, GM said the NHTSA may force it to recall another 4.3 million vehicles for potentially defective Takata air bag inflators, a call-back that would cost the U.S. automaker $550 million. GM earlier this year recalled 2.5 million vehicles for Takata inflators.
GM spokesman Tom Wilkinson said the automaker is still in discussion with NHTSA about the issue.
(Reporting by David Shepardson; Editing by Bernadette Baum and Will Dunham)