GM Ousts Global Marketing Chief Over Sponsorship Problem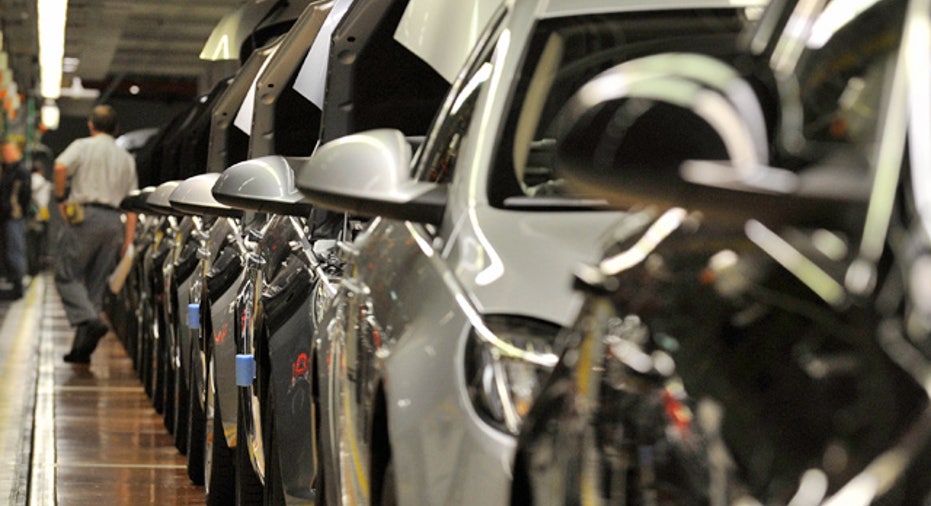 General Motors Co (NYSE:GM) ousted its global marketing chief Joel Ewanick a little more than two years after he joined the company to lead an overhaul of its marketing strategy.
A source with knowledge of the matter said Ewanick failed to properly report financial details about a recent sponsorship deal between GM's mass-market Chevrolet brand and the world's most popular soccer club, Manchester United.
When asked about the source's observations on the sponsorship deal, Ewanick, 52, said in an email that he could not comment. GM signed on as the soccer club's automotive sponsor in a five-year deal announced in May.
The largest U.S. automaker said on Sunday that Ewanick's departure was effective immediately. He will be replaced on an interim basis by Alan Batey, the head of U.S. sales and service.
"He failed to meet the expectations that the company has for its employees," GM spokesman Greg Martin said. He declined to elaborate.
Ewanick was named vice president and head of GM's U.S. marketing in May 2010, about seven months before the automaker's blockbuster initial public offering in November of that year.
"It has been a privilege & honor to work with the GM Team and to be a small part of Detroit's turnaround," Ewanick said on Twitter. "I wish everyone at GM all the best."
The first major effort under his watch was the "Chevy Runs Deep" campaign that launched at the start of the Major League Baseball's World Series in 2010. He was promoted to global chief marketing officer in December 2010.
One of the television ads that ran after GM's IPO shows a boxer being knocked down in slow motion, a failed rocket launch and a motorcycle crash. The tagline reads: "We all fall down. Thank you for helping us get back up." The ad hinted at the automaker's 2009 bankruptcy and federal bailout. GM is 26 percent owned by the U.S. government.
CONTROVERSIAL MOVES
Ewanick joined GM from Nissan North America, where he served briefly as vice president and chief marketing officer.
Before that, he spent three years as vice president of marketing for Hyundai Motor America, where he helped power sales and market share gains for Hyundai in 2009 during a crushing slump in industry-wide sales. Ewanick pushed Hyundai into advertising at events like the Super Bowl and the Academy Awards just as other automakers, including GM, were pulling back.
In an official company biography, GM said Ewanick "was responsible for improving the positioning of the Chevrolet, Buick, GMC and Cadillac brands and consumer consideration of GM vehicles in the United States."
Ewanick pulled GM's paid advertising from Facebook earlier this year and announced recently that the automaker would not be advertising during the Super Bowl in 2013. Both moves were regarded as controversial within and outside of GM. However, earlier this month, sources said GM and Facebook executives were back in discussions.
Under Ewanick, GM also consolidated its global advertising and marketing, in a move intended to save the company about $2 billion over the next five years.
(Reporting By Paul Lienert and Deepa Seetharaman in Detroit; Editing by Diane Craft and Muralikumar Anantharaman)