GM offers $2.2 billion debt for equity swap in return for Seoul's support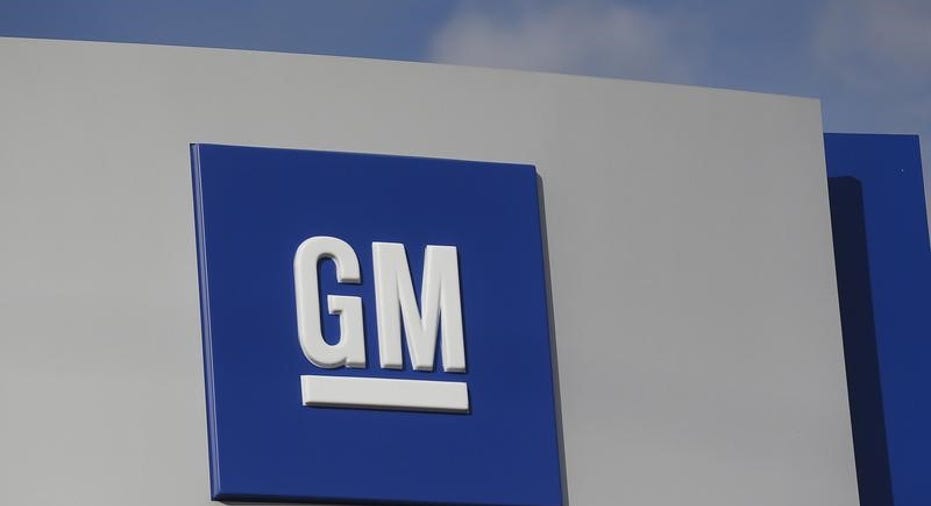 General Motors has offered to convert debt of around $2.2 billion owed by its ailing South Korean operation into equity in exchange for financial support and tax benefits from Seoul, four sources with direct knowledge of the matter said.
The restructuring proposal comes after the Detroit automaker announced last week that it would shut its plant in the city of Gunsan, southwest of Seoul, by May and decide the future of the remaining three plants in the country within weeks.
The debt for equity swap would allow GM's business in South Korea to continue operating. It was not immediately clear how the deal would affect the interest of the state-run Korea Development Bank, which owns 17 percent of GM Korea.
GM's decision was the latest in a series of steps it has made to put profitability and innovation ahead of sales and volume. Since 2015, GM has exited unprofitable markets including Europe, Australia, South Africa and Russia.
It was not immediately clear how much fresh capital GM has demanded from the South Korean government to keep operating its Korean business, which employs nearly 16,000 people.
But one of the sources said GM had asked Seoul to provide financial support worth over $1 billion, while several sources said GM wanted its South Korea factory sites designated as special foreign investment zones that would make the company eligible for tax breaks for seven years.
"GM says it will recapitalize its Korean unit, and in return it's asking South Korea to accept its packaged proposal that includes government support worth over $1 billion," the person said, declining to be named due to the sensitivity of the subject.
A GM Korea spokesman said the company would continue to work with the government and labor union to secure support for its viability plan.
On Tuesday, Barry Engle, head of GM's international operations, met with a task force headed by a ruling party lawmaker from Bupyeong, where GM Korea has its biggest manufacturing plant, to discuss its restructuring plan.
After the meeting, Engle told reporters the company wanted to stay in South Korea.
"It is certainly our preference to stay and to fix the business and continue to be an important part of the Korea economy," he said. "I'm encouraged by the discussions and I am optimistic that that is an outcome that together we can achieve." He declined to comment further on the discussions between GM and the South Korean government.
A South Korean lawmaker, Kim Sung-tae, said Engle told the lawmakers that the company planned to produce two new models in South Korea.
Engle did not elaborate on whether GM's plan for the two new car models were dependent on government support for the automaker, said Kim, who attended the meeting.
Engle told lawmakers that GM Korea would try to maintain output at the current level of around 500,000 vehicles a year, according to Kang Hoon-sik, a spokesperson for the ruling party. GM's South Korean unit produced 519,385 vehicles last year, compared with 942,805 a decade ago.
Finance Minister Kim Dong-yeon told reporters on Tuesday that the government would "closely consult with GM to normalize its management," adding that a due diligence on the company should come first.
South Korea's presidential office also said Tuesday that it would designate Gunsan an employment "crisis zone", opening the way for government subsidies like cheap loans and and other financial support for those laid off.
NO DECISION YET
South Korean government officials said it was too early to decide on any financial backing, as it wanted to conduct due diligence before committing fresh investment in GM Korea.
The tensions also come at a difficult time for U.S.-South Korean relations given U.S. President Donald Trump's determination to renegotiate the U.S.-Korea Free Trade Agreement.
Korea Development Bank believes the auto maker has not shared sufficient information about its finances or the cause of its mounting losses, according to officials from the bank and government officials.
"They have requested for help and a thorough audit of the situation is among many preconditions before any public funds can be set aside," a government official told Reuters, requesting anonymity due to the sensitivity of the matter, referring to GM.
Another government official said GM had not filed an official application to get its South Korea factory sites designated as foreign investment zones, but it was "testing waters" to check the possibility.
South Korea was for years a low-cost export hub for GM, producing close to a fifth of its global output at its peak.
But the automaker's decision to exit other unprofitable markets have exacerbated problems for GM Korea, which used to build many of the Chevrolet models GM once offered in Europe.
GM Korea posted a total of 1.9 trillion won ($1.8 billion) in net losses between 2014 and 2016.
(Additional reporting by Cynthia Kim; Editing by Miyoung Kim and Philip McClellan)