GM, Lyft to Test Self-Driving Taxis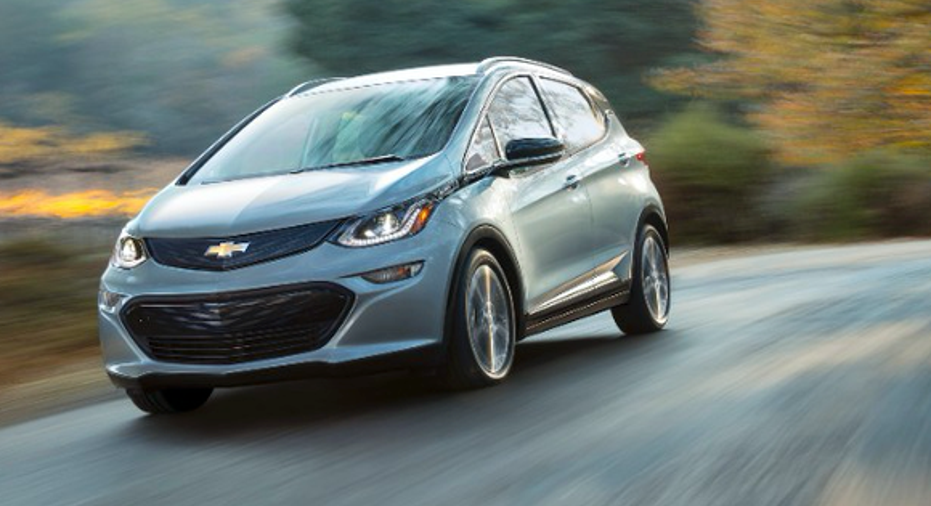 General Motors and Lyft within a year will begin testing a fleet of self-driving Chevrolet Bolt electric taxis on public roads, a move central to the companies' joint efforts to challenge Silicon Valley giants in the battle to reshape the auto industry.
The plan is being hatched a few months after GM invested $500 million in Lyft, a ride-hailing company whose services rival Uber Technologies Inc. The program will rely on technology being acquired as part of GM's separate $1 billion planned purchase of San Francisco-based Cruise Automation Inc., a developer of autonomous-driving technology.
Details of the autonomous-taxi testing program are still being worked out, according to a Lyft executive, but it will include customers in a yet-to-be disclosed city. Customers will have the opportunity to opt in or out of the pilot when hailing a Lyft car from the company's mobile app.
In addition to driverless cars, GM aims to use Lyft and its growing army of drivers as a primary customer for the Bolt, an electric car that launches later this year amid soft demand for electric vehicles. The Detroit auto giant and Lyft currently rent the Chevy Equinox to drivers needing vehicles in Chicago, but that program will expand to more cities and will rely heavily on Bolts in the future instead of the sport-utility vehicle.
Because the Bolt's battery is under the cabin floor, it opens up space in the front of the vehicle and offers back-seat passengers more leg room. GM executives have touted the car as an ideal fit for drivers needing space and lower operating cost.
GM's effort to rapidly hem together recent big-dollar investments is an answer to the tech industry's efforts to displace conventional auto makers. Many global auto makers have been lapped by key developments born in Silicon Valley, including Tesla Motors Inc.'s electric cars, Alphabet Inc.'s Google autonomous car program and Uber's ride-sharing business.
The new effort is directed mostly at challenging Alphabet and Uber. The Google self-driving car program has gained a sizable lead over conventional auto makers via testing in California and other states, and it received an additional boost this week through a minivan-supply agreement with Fiat Chrysler Automobiles. Uber, much bigger than Lyft, has its own self-driving research center in Pittsburgh and is preparing to usher autonomous vehicles in to its fleet by 2020.
Executives at Lyft and Uber have said one of the top hurdles to their success is navigating a patchwork of regulations that govern the use of autonomous vehicles and liabilities. In an effort to ease regulatory concerns, Lyft will start with autonomous cars that have drivers in the cockpit ready to intervene -- but the driver is expected to eventually be obsolete.
"We will want to vet the autonomous tech between Cruise, GM and ourselves and slowly introduce this into markets," Taggart Matthiesen, Lyft's product director, said in an interview. That will "ensure that cities would have full understanding of what we are trying to do here."
Lyft has a prototype smartphone application that would show customers the option of being picked up by an autonomous car. It would have options to contact a GM OnStar assistant for questions or to aid the rider if some problem occurred. The app also allows the passenger to tell the car when to "go" and when he is finished with the ride and the car can leave.
The app is only a prototype at this point, but it speaks to how the company is trying to solve issues of trust with an autonomous vehicle.
Mr. Matthiesen said his company also is working out how to design the program by which Chevy Bolts would be available to prospective Lyft drivers, many of whom can't obtain acceptable vehicles for taxi customers. "Really the question is: 'Is it Lyft that owns the vehicles or is it GM that owns the vehicles?' " At the Chicago hub, GM owns the vehicles and dealers service them.
Although Tesla has created demand for high-price electric vehicles and has a long waiting list for a car designed to compete with the Bolt in 2017, other auto makers haven't been as successful, especially as gasoline prices are low. Electric vehicles and hybrid-electric vehicles make up less than 2% of vehicles sold, according to researcher Edmunds.com, and sales to date of pure electric cars like Nissan Motor Co.'s Leaf generally have been modest.
Write to Mike Ramsey at michael.ramsey@wsj.com and Gautham Nagesh at gautham.nagesh@wsj.com