GM Cuts Bait From Europe, Could Exit Other Markets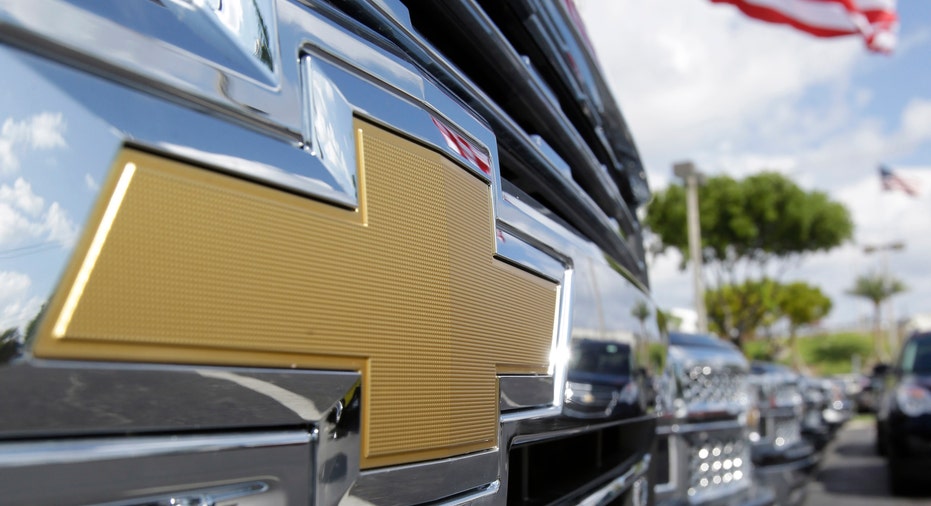 General Motors (NYSE:GM) said Monday it has agreed to sell European brands Opel and Vauxhall to the maker of France's Peugeot, and CEO Mary Barra left the door open to future deals in car markets that are struggling to turn around.
The Detroit-based automaker had been working on a deal with PSA Group to relinquish its money-losing European division, which last booked a profit in 1999. The companies expect to complete the $2.33 billion deal by the end of the year.
Barra, who has driven GM to focus on profitability over size, said the company must work on improving its businesses in other international markets. GM isn't actively seeking out more deals like the sale of German brand Opel and the U.K.'s Vauxhall, Barra said. But executives are keeping their options open if underperforming regions show no signs of bouncing back.
"There are parts of the core business that we're going to make sure are earning their way into the General Motors portfolio," Barra said during a conference call with analysts.
In a separate call Monday morning, Barra clarified that GM continuously looks at every country and product line to ensure they provide a "great return."
"I didn't say we'd be looking for more deals," Barra added.
CFRA Research analyst Efraim Levy said GM seems to be evaluating some smaller international markets that contribute little to GM's overall business.
"I don't expect major transformative transactions," Levy said in an email.
Europe, despite being the third-largest automobile market in the world, weighed on GM's bottom line.
The region posted a loss of $300 million in 2016, although GM would have broken even there if not for a negative currency impact following the U.K.'s vote for Brexit.
Elsewhere, GM reported pre-tax profits in North America and its International segment, which includes China. International markets were softer last year, while results in China remained strong, GM said. The company logged a $400 million loss in South America.
GM toppled its previous record in North America, where pre-tax earnings jumped to $12 billion amid robust demand for lucrative SUVs and trucks.
The sale of Opel and Vauxhall marks GM's effective withdrawal from Europe, where GM has sold vehicles for nearly a century. GM pulled Chevrolet out of the region last year, limiting sales to a limited number of high-performance models, such as the Chevrolet Camaro and Corvette. The company's near- to medium-term plans in Europe will remain the same, GM President Dan Ammann said. In the future, GM has the ability to re-enter Europe with new mobility services from Lyft or Maven, GM's car-sharing service, according to Barra.
Under the agreement with PSA Group, GM included billions of euros to cover pension costs. Executives cited market conditions and regulatory hurdles as reasons behind the European exit. Brexit, which sparked a decline in the British pound, also contributed to the decision.